Venues – Trezzi Farm Weddings - Spokane
Sep 17, 2019
Weddings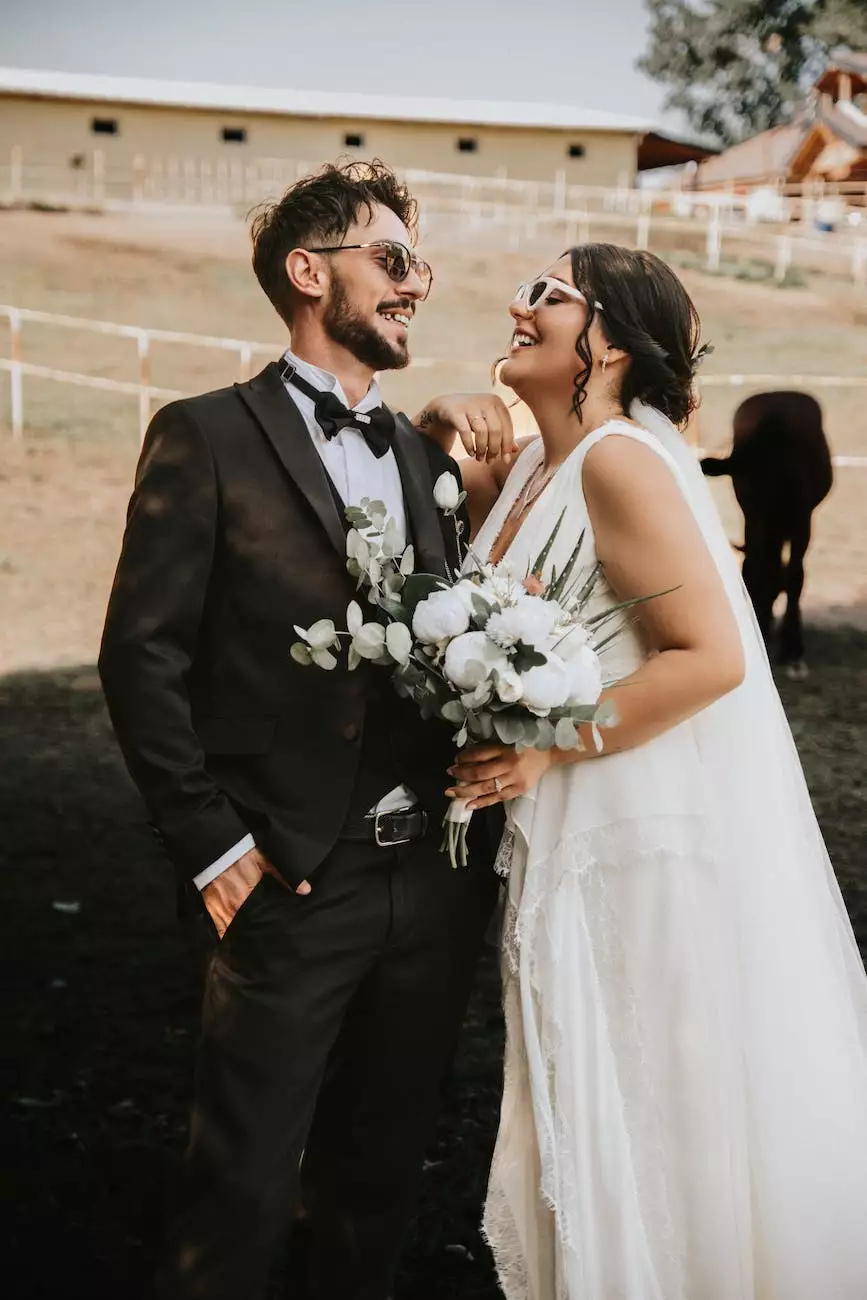 Introduction
Welcome to Trezzi Farm Weddings, a breathtaking venue located in the heart of Spokane, Washington. We at Family Affair Photography are delighted to present the stunning wedding venues available at Trezzi Farm Winery. With picturesque landscapes, exceptional service, and attention to detail, Trezzi Farm Weddings offers an extraordinary experience for couples looking to create lifelong memories on their special day.
Discover Trezzi Farm Winery
Trezzi Farm Winery, nestled in the serene outskirts of Spokane, is a charming family-owned estate surrounded by lush vineyards, enchanting gardens, and stunning mountain views. The winery has become a sought-after wedding destination, known for its natural beauty, rustic elegance, and warm hospitality.
Unparalleled Venues
Trezzi Farm Weddings boasts a variety of exceptional wedding venues, each offering its own unique ambiance and charm. Let's explore the remarkable settings:
Vineyard Pavilion
The Vineyard Pavilion is an idyllic venue, perfect for couples dreaming of an outdoor wedding with a tranquil vineyard backdrop. Surrounded by picturesque grapevines, this charming pavilion can accommodate large gatherings, ensuring your celebration is shared with all your loved ones.
Garden Courtyard
The Garden Courtyard exudes romance and sophistication, with its enchanting floral displays, cobblestone paths, and bubbling fountains. This intimate setting provides a private oasis for smaller, more intimate weddings where every detail can be meticulously crafted.
Winery Barrel Room
If you're seeking an intimate, rustic ambiance, the Winery Barrel Room offers an extraordinary setting. With its vaulted ceilings, aged oak barrels, and soft candlelight, this space imparts a warm and inviting atmosphere, making it the perfect choice for a cozy winter wedding or an elegant celebration.
Vineyard Loft
The Vineyard Loft offers a blend of rustic charm and modern elegance. This versatile space is bathed in natural light, showcasing breathtaking views of the surrounding vineyards. Its spacious layout can be customized to suit various wedding styles, ensuring your vision becomes a reality.
Unmatched Service
At Trezzi Farm Weddings, we understand that exceptional service is a crucial element in creating an unforgettable wedding experience. From your initial inquiry through to the last dance, our dedicated team is committed to making your dreams come true. Our experienced staff will meticulously plan and execute every detail, ensuring a seamless and stress-free wedding day.
Catering and Culinary Delights
Trezzi Farm Weddings offers a delectable array of catering options, ensuring your guests are treated to a remarkable dining experience. From delicious appetizers to exquisite entrées, each dish is expertly crafted using locally sourced, seasonal ingredients. Our talented culinary team will work closely with you to design a menu that reflects your personal taste and style.
Photography Services
As experts in the art of photography, Family Affair Photography has had the honor of capturing numerous weddings at Trezzi Farm Winery. Our skilled photographers understand the importance of preserving every precious moment of your special day. With an unobtrusive approach, we blend documentary-style photography with creative portraiture to tell your unique love story through images that will be cherished for generations to come.
Contact Us
If you are ready to embark on an extraordinary wedding journey at Trezzi Farm Weddings, or if you have any questions, please don't hesitate to get in touch. The dedicated team at Family Affair Photography is here to guide you every step of the way. Contact us today and let us help you turn your wedding dreams into a breathtaking reality.