Venues – Arbor Crest Wine Cellars Weddings
Apr 27, 2020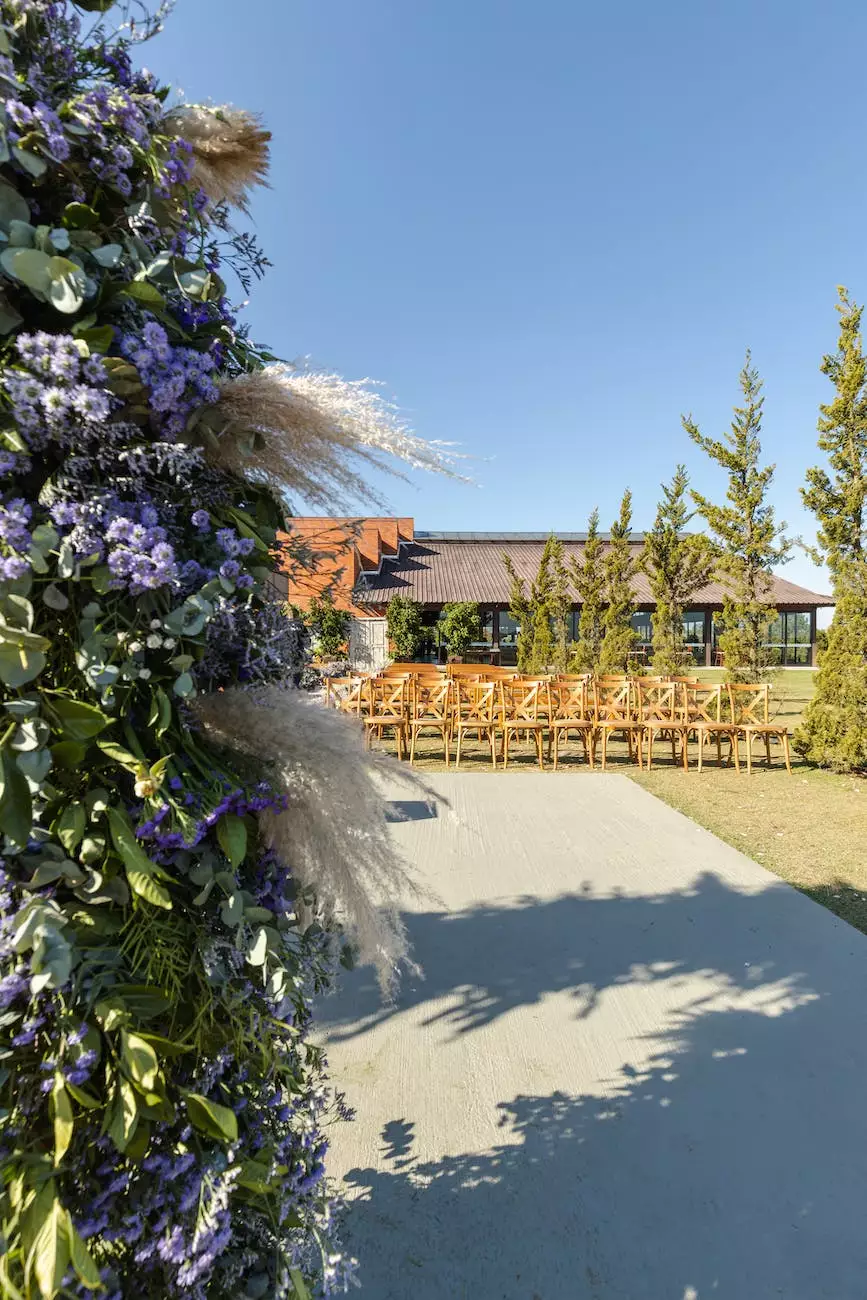 Welcome to Arbor Crest Wine Cellars
Arbor Crest Wine Cellars is a premier wedding venue located in the heart of the picturesque Spokane area. With its breathtaking views, exquisite wines, and serene ambiance, Arbor Crest Wine Cellars is the perfect place to celebrate your special day.
Experience the Beauty
At Arbor Crest Wine Cellars, we understand the importance of finding the right venue for your wedding. Our goal is to provide you with a unique and unforgettable experience that reflects your personal style and vision. With several stunning venues to choose from, you can find the perfect setting for your ceremony and reception.
Venue Options
Arbor Crest Wine Cellars offers a range of beautiful venues to suit your preferences:
1. The Cliff House
Perched atop a cliff overlooking the Spokane River, The Cliff House offers breathtaking panoramic views of the surrounding landscapes. With its charming architecture, lush gardens, and elegant indoor and outdoor spaces, The Cliff House sets the stage for a romantic and memorable wedding celebration.
2. The Arbor Crest Tasting Room
The Arbor Crest Tasting Room is a versatile venue that combines timeless elegance with modern amenities. With its high ceilings, crystal chandeliers, and stunning views, this space is perfect for larger wedding parties. The outdoor patio provides a charming setting for your ceremony or cocktail hour.
3. The Garden Arbor
If you have always dreamed of an outdoor wedding surrounded by lush greenery and vibrant flowers, The Garden Arbor is the ideal choice. This enchanting garden venue offers a romantic atmosphere and can accommodate both intimate gatherings and larger celebrations.
4. The Pond Pavilion
The Pond Pavilion is a unique and picturesque location situated at the edge of our tranquil pond. This open-air venue features a stunning pergola, creating a romantic setting for your wedding ceremony or reception.
5. The Vineyard Patio
For wine enthusiasts and nature lovers, The Vineyard Patio provides an idyllic setting. Surrounded by rolling vineyards and majestic mountains, this spacious outdoor venue is perfect for a rustic and charming wedding celebration.
Your Dream Wedding
At Arbor Crest Wine Cellars, we understand that every couple has a unique vision for their dream wedding. Our experienced team is dedicated to helping you bring that vision to life. From customized décor to personalized menus, we will work closely with you to ensure every detail is perfect.
In addition to our stunning venues, we offer a range of services to make your wedding planning process seamless. Our professional staff can assist with event coordination, vendor recommendations, and day-of coordination, allowing you to relax and enjoy your special day.
As professional photographers at Family Affair Photography, we have had the privilege of capturing countless beautiful weddings at Arbor Crest Wine Cellars. Our expertise in wedding photography allows us to truly understand the magic and beauty of this venue.
Contact Us
If you are interested in hosting your wedding at Arbor Crest Wine Cellars, we would be delighted to assist you. Contact us today to schedule a tour and start planning your dream wedding at one of the most stunning venues in the Spokane area. Let us help you create memories that will last a lifetime.