Spokane Wedding Photographers | Family Affair Photography
Nov 7, 2018
Weddings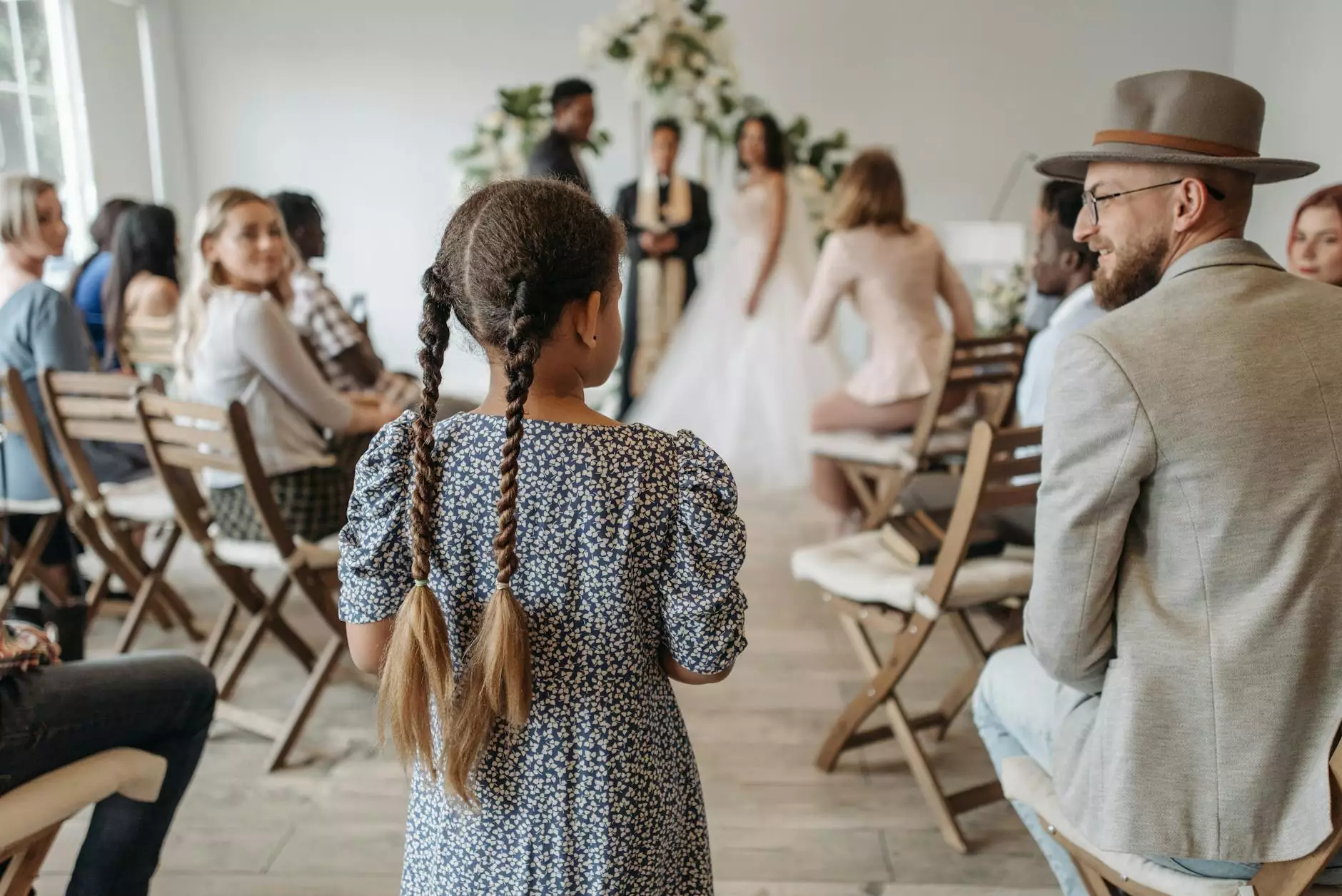 Capturing Magical Moments for Your Special Day
Welcome to Family Affair Photography, your trusted source for professional wedding photography services in Spokane. We understand that your wedding day is one of the most important and memorable days of your life. Our team of talented and experienced photographers are dedicated to capturing the magical moments of your special day, ensuring that every detail is preserved beautifully.
Why Choose Us?
At Family Affair Photography, we pride ourselves on delivering high-quality, visually stunning wedding photographs that truly reflect the love, emotion, and unique story of each couple. Here are just a few reasons why we stand out as the premier choice for Spokane wedding photography:
Experience: With over 10 years of experience in the wedding photography industry, our team has the knowledge and expertise to capture every important moment with precision and artistry.
Personalized Approach: We understand that every couple is different and has their own vision for their wedding day. We work closely with you to understand your unique style and preferences, ensuring that we create images that reflect your personality and love story.
Attention to Detail: From the carefully chosen locations to the smallest intricate details, our photographers have a keen eye for capturing those special moments that others might miss. We strive to capture the emotions, laughter, and pure joy that make your wedding day truly magical.
State-of-the-Art Equipment: To deliver the highest quality images, we use only the latest professional equipment and editing software. Our team stays updated with industry trends and techniques to ensure that your wedding photographs are nothing short of exceptional.
Unobtrusive Documentation: We understand the importance of being present in the moment without being a distraction. Our photographers seamlessly blend into your wedding day, allowing you to enjoy your celebration while we capture the moments as they naturally unfold.
Diverse Range of Packages: We offer a variety of wedding photography packages tailored to suit different budgets and requirements. Whether you're planning an intimate elopement or a grand celebration, we have the perfect package to meet your needs.
Our Approach to Wedding Photography
At Family Affair Photography, we believe that the best wedding photographs are not just posed shots, but rather a collection of genuine and candid moments that tell the story of your love and celebration. Our photographers have a keen eye for composition, lighting, and capturing raw emotions. We take the time to understand your unique love story and the details that make your wedding day special, so that we can capture those moments that truly matter to you.
From the anticipation of getting ready to the heartfelt exchange of vows, the joyous moments during the reception, and everything in between, we are there to document it all. Our photographers work discreetly to capture both the big moments and the small, intimate interactions that make your wedding day truly unforgettable.
Our Services
Family Affair Photography offers a comprehensive range of wedding photography services to meet your specific needs:
Engagement Sessions
Before the big day arrives, an engagement session provides the opportunity for you and your partner to get comfortable in front of the camera. It's a chance to celebrate your love story in a more relaxed setting, capturing beautiful images that can be used for save-the-date cards, wedding invitations, or personalized wedding decor.
Full-Day Wedding Coverage
Our full-day wedding coverage includes capturing the entire journey of your wedding day. From the bride and groom getting ready, to the ceremony, reception, and all the emotions in between, we are there to document every moment. We ensure that the essence of your day is preserved in stunning images that you can cherish for a lifetime.
Post-Wedding Editing and Album Design
Once we have captured your special day, our dedicated team of editors meticulously reviews and enhances each photograph. We understand that every couple has unique preferences, so we collaborate with you to create a beautiful wedding album that tells your story in a way that resonates with you.
Prints, Canvases, and Wall Art
We believe that your wedding photographs should be more than digital files stored away on a computer. We offer a wide range of high-quality printing options, including prints, canvases, and wall art, so that you can display your cherished memories in your home and relive the magic of your wedding day every day.
Contact Us Today
If you are looking for experienced Spokane wedding photographers who are passionate about capturing your special day, look no further than Family Affair Photography. We are dedicated to exceeding your expectations in terms of quality, creativity, and customer service. Contact us today to schedule a consultation and discuss your wedding photography needs. We can't wait to hear your love story!
Remember, your wedding day deserves exceptional photography. Choose Family Affair Photography for your Spokane wedding photography needs and let us capture the moments that will be cherished forever.