Passport Photos
May 17, 2018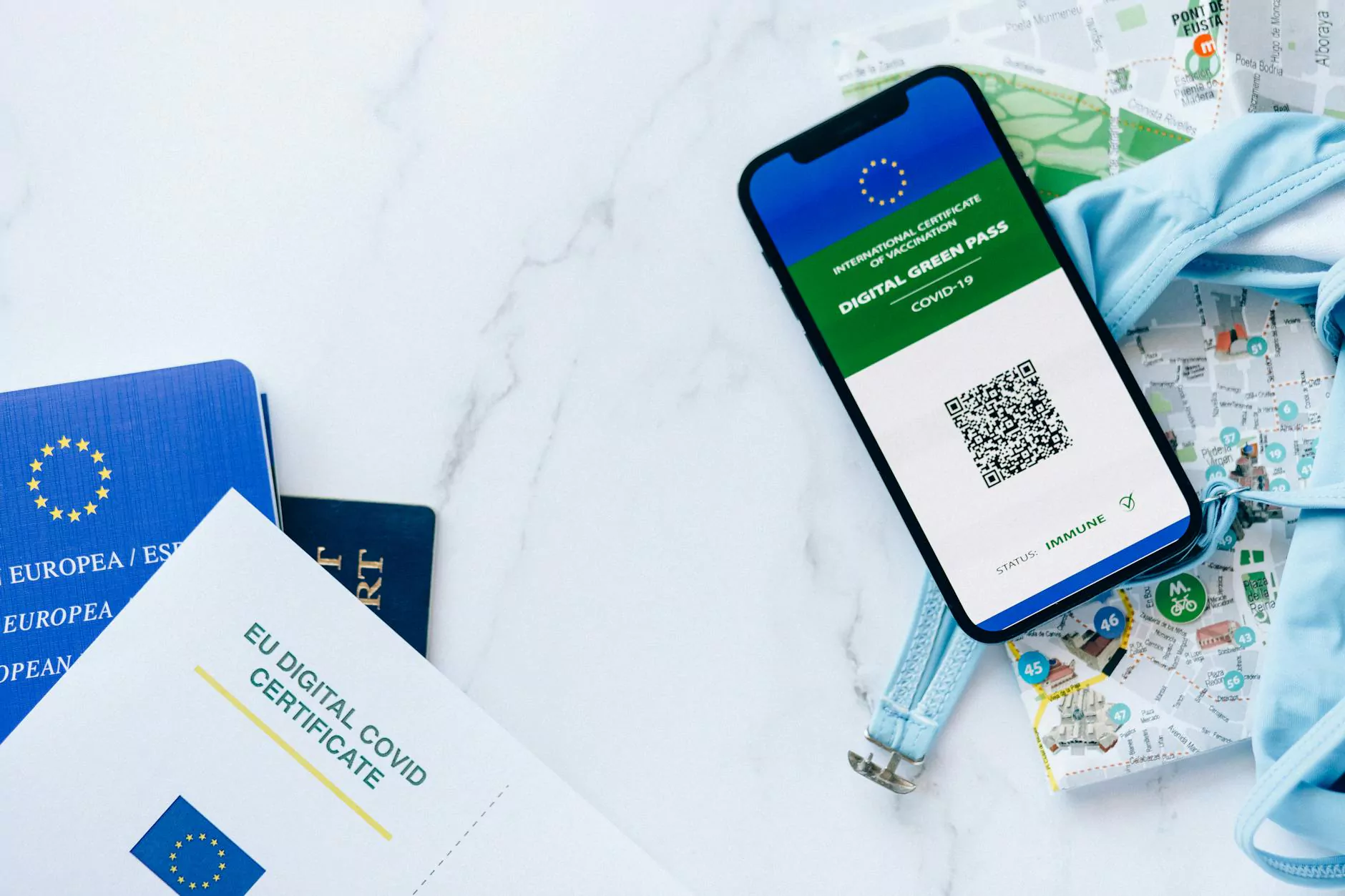 Seamless and Professional Passport Photos by Family Affair Photography
Welcome to Family Affair Photography, your go-to destination for all your passport photo needs. In the world of travel and international adventures, having proper identification documents is crucial. Whether you're planning a vacation, going on a business trip, or studying abroad, we understand the importance of having a reliable and visually appealing passport photo.
Why Choose Family Affair Photography for your Passport Photos?
At Family Affair Photography, we take pride in our ability to provide high-quality passport photos that meet all the requirements set by various governmental agencies and embassies. Our team of experienced photographers possesses the necessary expertise to capture your best angles while ensuring that your photos comply with the necessary guidelines. We understand the strict requirements outlined by agencies and have the technical knowledge to deliver exceptional results.
Quality That Matters
When it comes to passport photos, quality should never be compromised. We believe that your passport photo should represent who you are while adhering to the established standards. With our state-of-the-art equipment and attention to detail, our photographers will make sure that your photo captures your unique personality while meeting all the necessary requirements.
Expertise and Professionalism
With years of experience in the arts and entertainment industry, Family Affair Photography understands the importance of professionalism and expertise in every aspect of our work. Our photographers excel in creating a comfortable and relaxed environment during the photoshoot, ensuring that you feel at ease and confident throughout the process.
Customized and Convenient Solutions
We understand that everyone has different requirements when it comes to passport photos. Our photographers work closely with you to understand your needs and preferences. Whether you require specific background colors, pose variations, or special considerations due to unique circumstances, we are here to accommodate your requests to the best of our abilities. Our goal is to provide you with a customized and convenient experience, ensuring your satisfaction at every step.
Ensuring Compliance and Approval
Passport applications often have strict guidelines for photo composition, lighting, and facial expression. Our photographers are well-versed in these requirements, guaranteeing that your photos will meet and exceed the necessary standards. By choosing Family Affair Photography, you can rest assured that your passport photos will be of the highest quality and comply with all the necessary guidelines, minimizing the chances of your application being rejected.
Affordable Pricing and Timely Delivery
We understand the importance of providing affordable solutions without compromising on quality. Family Affair Photography offers competitive pricing for our passport photo services, ensuring that you receive exceptional value for your investment. Additionally, our efficient workflow and state-of-the-art printing technology enable us to provide quick turnaround times, delivering your finalized passport photos within a reasonable timeframe.
Your Journey Starts Here
As you embark on your travel adventures, let Family Affair Photography take care of your passport photo needs. Our dedicated team is committed to providing you with visually stunning and compliance-ready passport photos, ensuring that you have a stress-free experience throughout the process. Trust us to capture your best self and help you start your journey on the right foot.
Contact Family Affair Photography for Your Passport Photos Today
Get in touch with Family Affair Photography today for all your passport photo needs. Simply visit our website or give us a call to schedule an appointment. Let us capture the essence of your personality while ensuring compliance with all the necessary standards. Don't settle for subpar passport photos when you can have professional, high-quality images that guarantee a seamless process for all your travel document needs.