Seattle Pregnancy Photography - Capturing the Beauty of Motherhood
Apr 10, 2020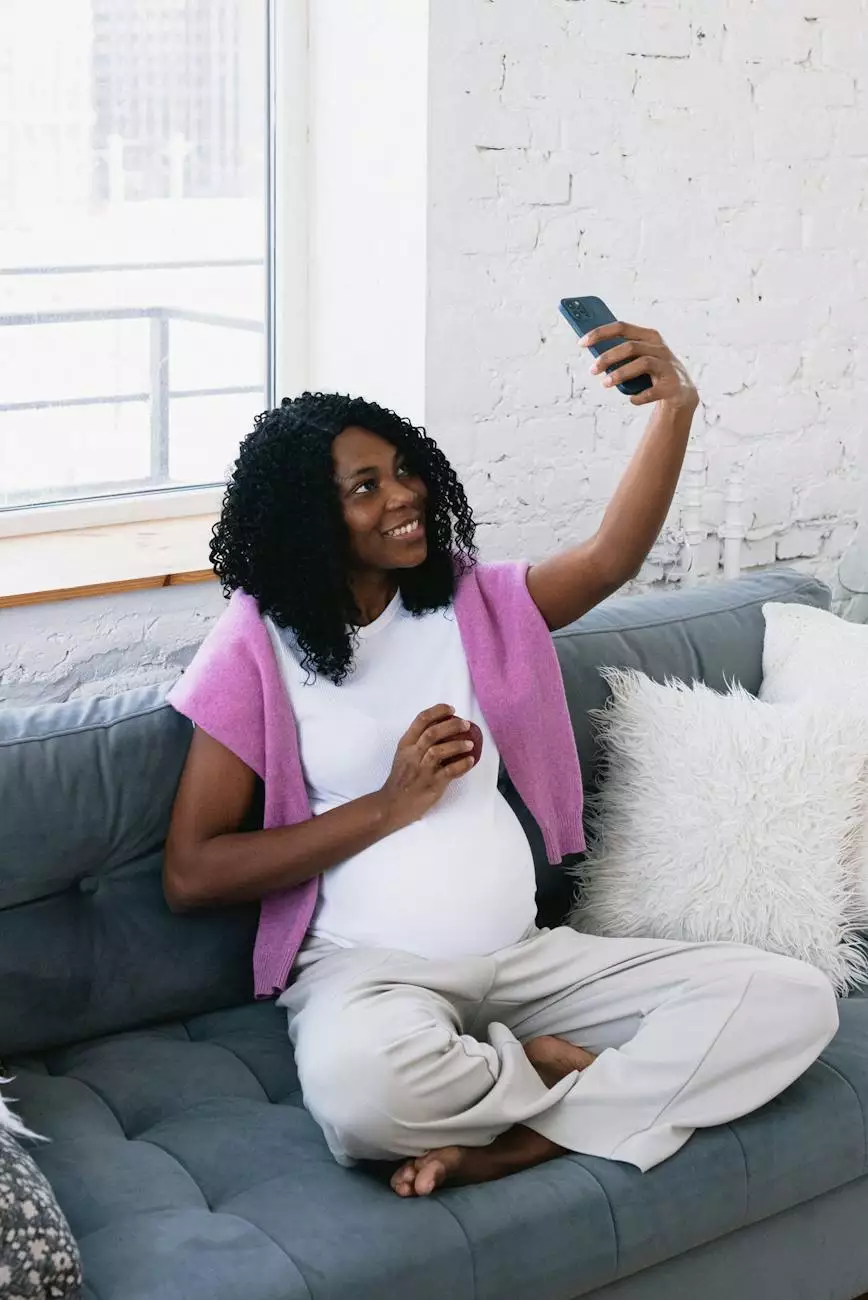 Introduction
Welcome to Family Affair Photography, your premier choice for Seattle pregnancy photography and maternity portraits. Our team of highly skilled photographers specializes in capturing the beauty and joy of motherhood through stunning pregnancy photographs. We understand the significance of this special time in a woman's life and aim to create timeless images that will be cherished for generations.
Why Choose Family Affair Photography?
When it comes to pregnancy photography, you deserve nothing but the best. Here's why Family Affair Photography stands out:
1. Experience and Expertise
With over a decade of experience in the industry, our photographers possess the necessary skills and expertise to create captivating maternity portraits. We have worked with numerous expecting mothers and understand how to showcase their natural beauty, elegance, and excitement during this incredible journey.
2. Customized Sessions
At Family Affair Photography, we believe in tailoring each session to suit the unique personality and preferences of our clients. We take the time to understand your vision and collaborate with you to create personalized pregnancy portraits that reflect your individuality. Whether you prefer a traditional or contemporary style, we have the flexibility to accommodate your needs.
3. Stunning Locations
Seattle offers a picturesque backdrop for your maternity portraits, and our team is well-versed in capturing the city's beauty. We can recommend stunning outdoor locations that will add a touch of enchantment to your images. Alternatively, we can create a cozy and intimate studio setup that focuses solely on you and your precious baby bump.
4. Attention to Detail
From the lighting to the pose, our photographers pay meticulous attention to every detail to ensure that your pregnancy photographs are nothing short of perfection. We understand that even the slightest adjustment can make a significant difference in the final result. Rest assured that we will go above and beyond to capture the essence of your pregnancy journey.
5. Professional Guidance
Pregnancy photography can sometimes feel overwhelming, especially for first-time mothers. Our team is here to provide expert guidance throughout the entire process. We will help you with outfit selection, pose suggestions, and provide tips to make you feel comfortable and confident during the shoot. Your satisfaction is our top priority.
Our Pregnancy Photography Services
At Family Affair Photography, we offer a range of prenatal photography services to meet your specific needs:
1. Maternity Portraits
Our maternity portrait sessions focus on capturing the natural beauty and radiance of pregnancy. We employ various techniques to highlight your baby bump and emphasize the joy and excitement of this remarkable phase in your life. From elegant poses to creative compositions, we strive to create images that are both artistic and heartfelt.
2. Couple Pregnancy Photography
For couples expecting a child, we also specialize in couple pregnancy photography. These sessions are designed to capture the deep connection and love shared between partners as they prepare to embark on their parenting journey together. We believe in creating genuine and emotional images that celebrate the bond between you and your partner.
3. Professional Prenatal Photography
If you're looking for professional prenatal photography to document your journey from start to finish, we offer comprehensive packages that cover multiple stages of pregnancy. Our photographers will be there to capture those significant milestones and precious moments as your body undergoes beautiful transformations.
Contact Family Affair Photography for Your Seattle Pregnancy Photography Needs
If you're ready to book your Seattle pregnancy photography session or have any questions regarding our services, we invite you to get in touch with our team at Family Affair Photography. We are passionate about delivering exceptional results and ensuring that you have an unforgettable experience during your photo shoot.
Don't miss the opportunity to create lasting memories of this extraordinary time in your life. Contact Family Affair Photography today!