Trinity Tree Farm Wedding
May 5, 2022
Weddings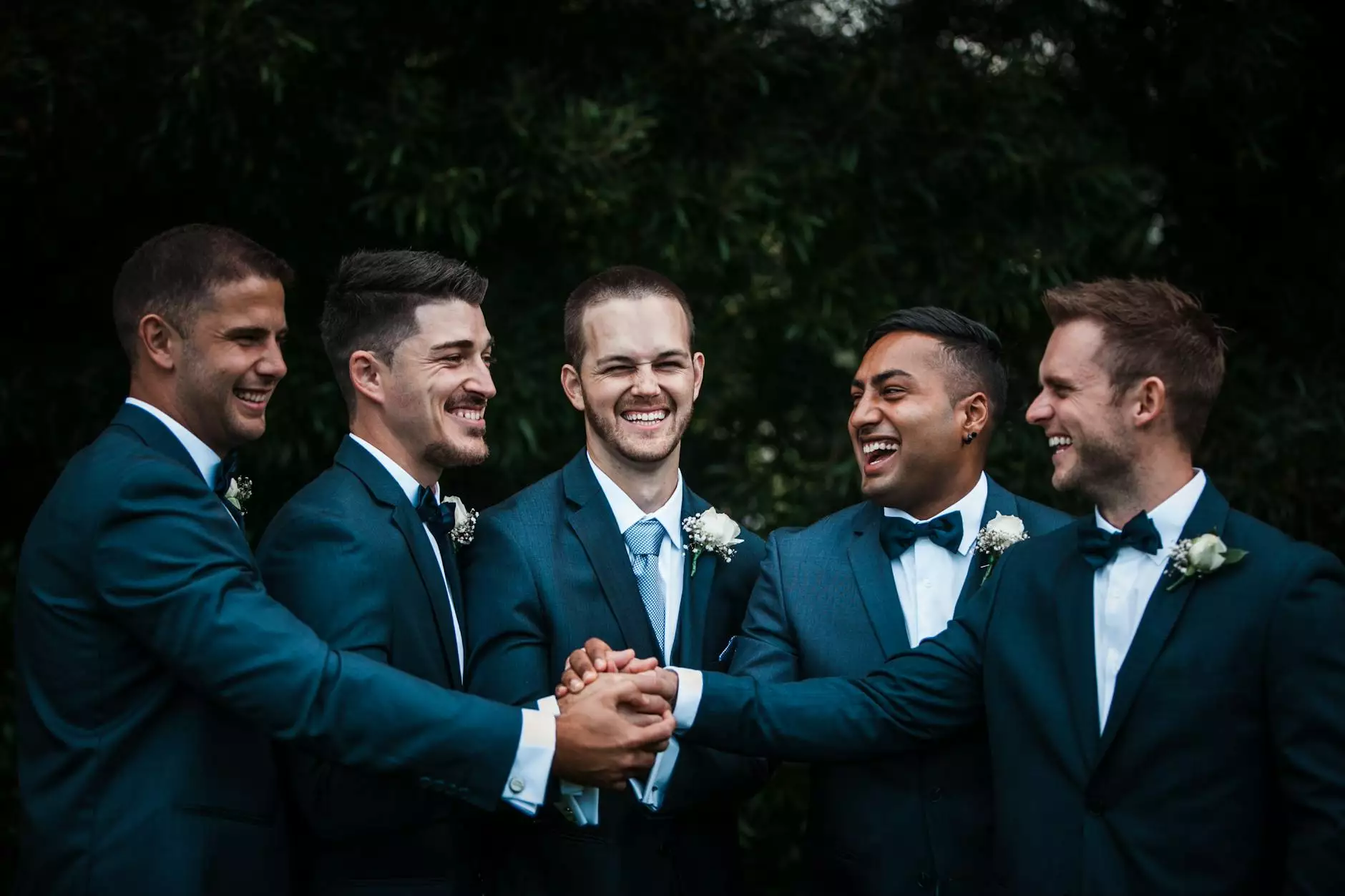 Love, Joy, and Eternal Memories
Welcome to Family Affair Photography's Trinity Tree Farm Wedding page, where we proudly feature the unforgettable wedding of Megan & Patrick. As experts in the field of visual arts and design, we have crafted this page to showcase the magic and charm of their special day captured through our lens. Join us on this journey as we delve into the enchanting moments that make Megan & Patrick's wedding truly extraordinary.
A Blissful Union
Megan & Patrick's wedding took place at the enchanting Trinity Tree Farm, nestled amidst the picturesque landscapes of nature. The magnificent scenery served as a breathtaking backdrop for their celebration. With its rolling hills, lush green fields, and towering trees, Trinity Tree Farm provided the perfect canvas for their love story to unfold.
Capturing Every Precious Moment
At Family Affair Photography, we understand the significance of preserving every precious moment. Our team of skilled professionals worked tirelessly to ensure that Megan & Patrick's wedding was documented in the most elegant and captivating manner. With our high-end photography services, we captured the essence of their love, the joy of their families, and the pure celebration of their union.
A Glimpse into Forever
From the heartfelt emotions shared during the ceremony to the joyous laughter on the dance floor, each moment at Megan & Patrick's wedding tells a unique story. Our photographs bring these moments to life, immersing you in the beauty and authenticity of their love. Through our lens, you'll experience the tender glances, the shared promises, and the happiness radiating from each guest in attendance.
Details that Leave a Lasting Impression
Attention to detail is crucial in creating a truly unforgettable wedding experience. Megan & Patrick's wedding was a testament to this, with carefully curated decorations, stunning floral arrangements, and personalized touches reflecting their unique personalities. By meticulously capturing these details, our photography allows you to admire the careful thought and planning that went into every aspect of their special day.
A Celebration of Love and Togetherness
Megan & Patrick's wedding was not only a celebration of their love but also a gathering of their cherished friends and family. Our photographs highlight the deep connection shared between loved ones, immortalizing the warm embrace of parents, the laughter among friends, and the heartfelt speeches that filled the air. Through our images, you'll feel the genuine love and togetherness that defined this remarkable day.
Preserving Memories for Generations
As time goes by, memories fade, but photographs endure. Megan & Patrick's wedding will forever be remembered through our timeless images. We believe in the power of photography to transport you back to those precious moments, allowing you to relive the emotions and create a lasting legacy. Whether displayed in elegant albums or adorning the walls of your home, our photographs are designed to be cherished for generations to come.
Your Trinity Tree Farm Wedding Awaits
If you're planning your own Trinity Tree Farm wedding, Family Affair Photography is here to make your dream a reality. Our passion for visual arts, combined with our commitment to excellence, ensures that we will capture your love story in the most extraordinary way. Contact us today to embark on a journey of everlasting memories.
Capture the Magic of Your Special Day
When it comes to your wedding, every moment is precious. At Family Affair Photography, we specialize in creating magical memories that will last a lifetime. Our team of experienced professionals is dedicated to capturing the unique essence of your love, the joy of your celebration, and the beauty of your chosen venue. Contact us today to discuss how we can bring your wedding vision to life through our high-end photography services.