Family Photography, Seattle Portrait Photography | Anita's Blog
Jul 11, 2022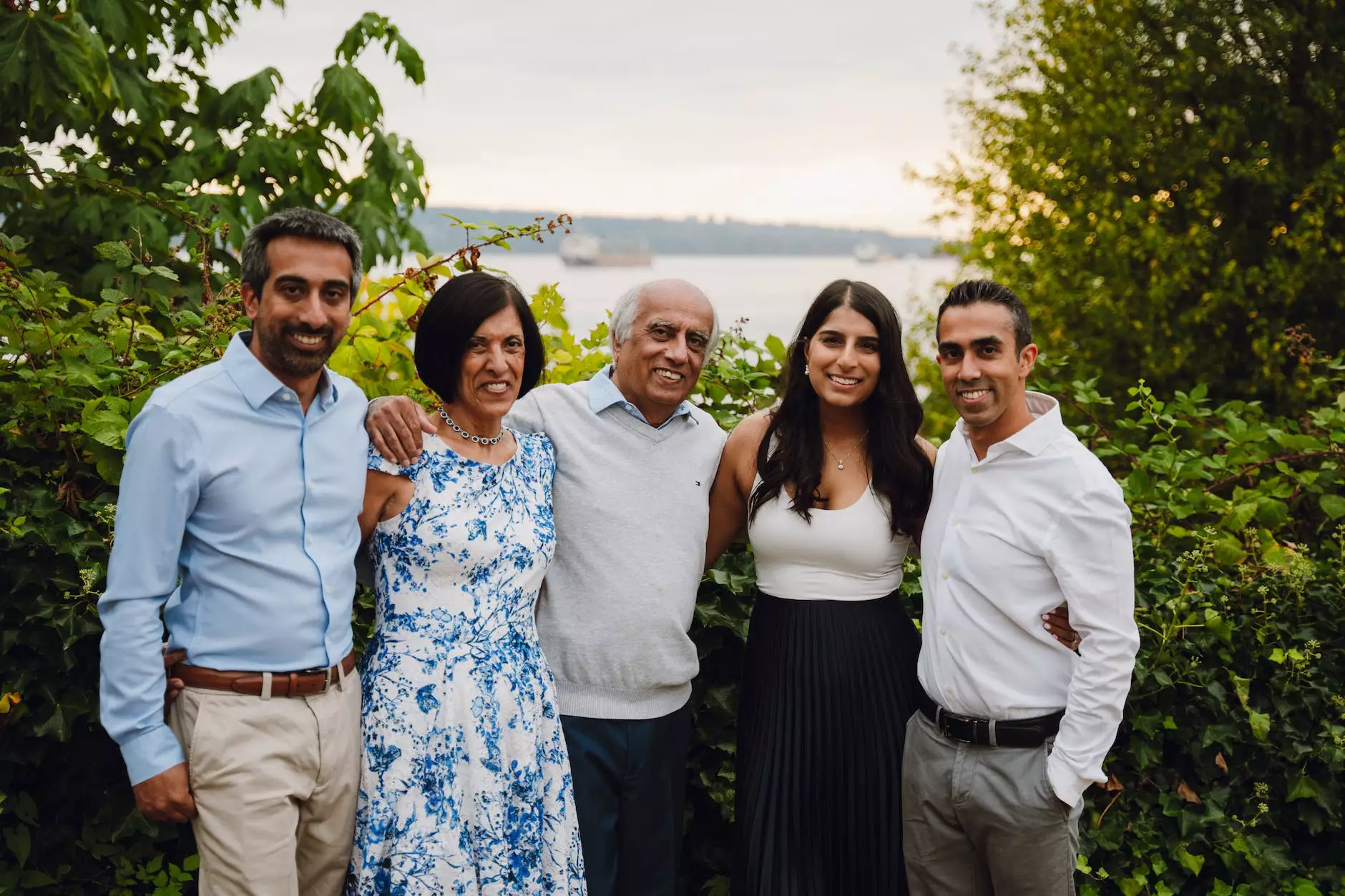 Introduction
Welcome to Anita's Blog, your leading resource for all things related to family photography and portrait photography in Seattle. We understand the importance of capturing cherished moments with your loved ones, and our mission is to help you create lasting memories through stunning photography.
About Family Affair Photography
Family Affair Photography is a renowned photography studio based in Seattle, specializing in family and portrait photography. With our team of talented photographers, we have been providing exceptional services to families in the Seattle area for over a decade.
Why Choose Family Affair Photography
When it comes to capturing precious moments with your family, you need a photographer who not only has the technical skills but also understands the essence of your unique family dynamics. Here are a few reasons why Family Affair Photography stands out:
Expertise: Our professional photographers have extensive experience in family and portrait photography. They have a keen eye for detail and know how to capture genuine emotions in every shot.
Creative Approach: We believe in creating personalized and imaginative photography sessions that reflect your family's personality. Our photographers will work closely with you to ensure that every image tells a story.
High-Quality Results: At Family Affair Photography, we take pride in delivering exceptional quality photographs. We use state-of-the-art equipment and the latest editing techniques to ensure that every image is stunning and timeless.
Customization: We understand that every family is unique, and that's why we offer customized photography packages tailored to your specific needs. Whether it's a family reunion, maternity shoot, or a newborn session, we have a package that suits you.
Memorable Experience: We strive to create a fun and relaxed environment during our photography sessions. Our friendly photographers will make you feel comfortable, allowing your genuine personalities to shine through in the photographs.
Tips for Successful Family Photography
Planning a family photography session can be exciting but also challenging. Here are some valuable tips to make your family photography experience truly memorable:
1. Choose the Right Location
When selecting a location for your family photo shoot, consider places that hold sentimental value or reflect your family's interests. Whether it's a beautiful park, your home, or a landmark in Seattle, the location sets the mood for the photographs.
2. Coordinate Outfits
Coordinating outfits can add visual harmony to your family photographs. Opt for colors that complement each other without being too matchy-matchy. Choose outfits that make your family feel comfortable and let their personalities shine.
3. Plan Ahead
Plan your family photography session well in advance. Discuss ideas with your photographer, share your vision, and ensure everyone is well-prepared. This helps create a relaxed and enjoyable atmosphere during the shoot.
4. Be Flexible
While planning is crucial, it's also important to be flexible during the shoot. Embrace spontaneity and allow your photographer to capture candid moments. Some of the most beautiful photographs happen when the family is simply having fun together.
Capturing the Essence of Seattle
In addition to family photography, Family Affair Photography also specializes in capturing the essence of Seattle through stunning landscape and cityscape photographs. Our team of skilled photographers knows the best locations to showcase the beauty of Seattle, from the iconic Space Needle to the vibrant Pike Place Market.
Explore Anita's Blog
At Anita's Blog, we provide a wealth of resources to inspire and guide you on your photography journey. Here's a sneak peek of what you'll find:
Detailed Photography Guides
Our detailed photography guides cover various topics, including family photography tips, portrait composition techniques, lighting tricks, and post-processing methods. Whether you're a beginner or an experienced photographer, there's something for everyone.
Inspiration and Showcase
We showcase stunning photography from our talented photographers, providing inspiration for your own photoshoots. Explore different styles, themes, and creative concepts to spark your imagination and make your family photography truly unique.
Client Testimonials
Read heartwarming testimonials from our satisfied clients who have experienced our exceptional photography services firsthand. Discover how Family Affair Photography has helped capture their most cherished moments and why they recommend us.
Upcoming Events and Workshops
Stay updated on the latest photography events and workshops hosted by Family Affair Photography. Join our community of photography enthusiasts to learn new skills, network with fellow photographers, and engage in hands-on learning experiences.
Contact Us
If you have any questions or would like to schedule a photography session with Family Affair Photography, feel free to contact us. Our friendly team is ready to assist you in capturing beautiful memories that will last a lifetime.
© 2022 Family Affair Photography. All rights reserved.