Lairmont Manor Wedding [ Alec & Brooke]
Mar 25, 2020
Weddings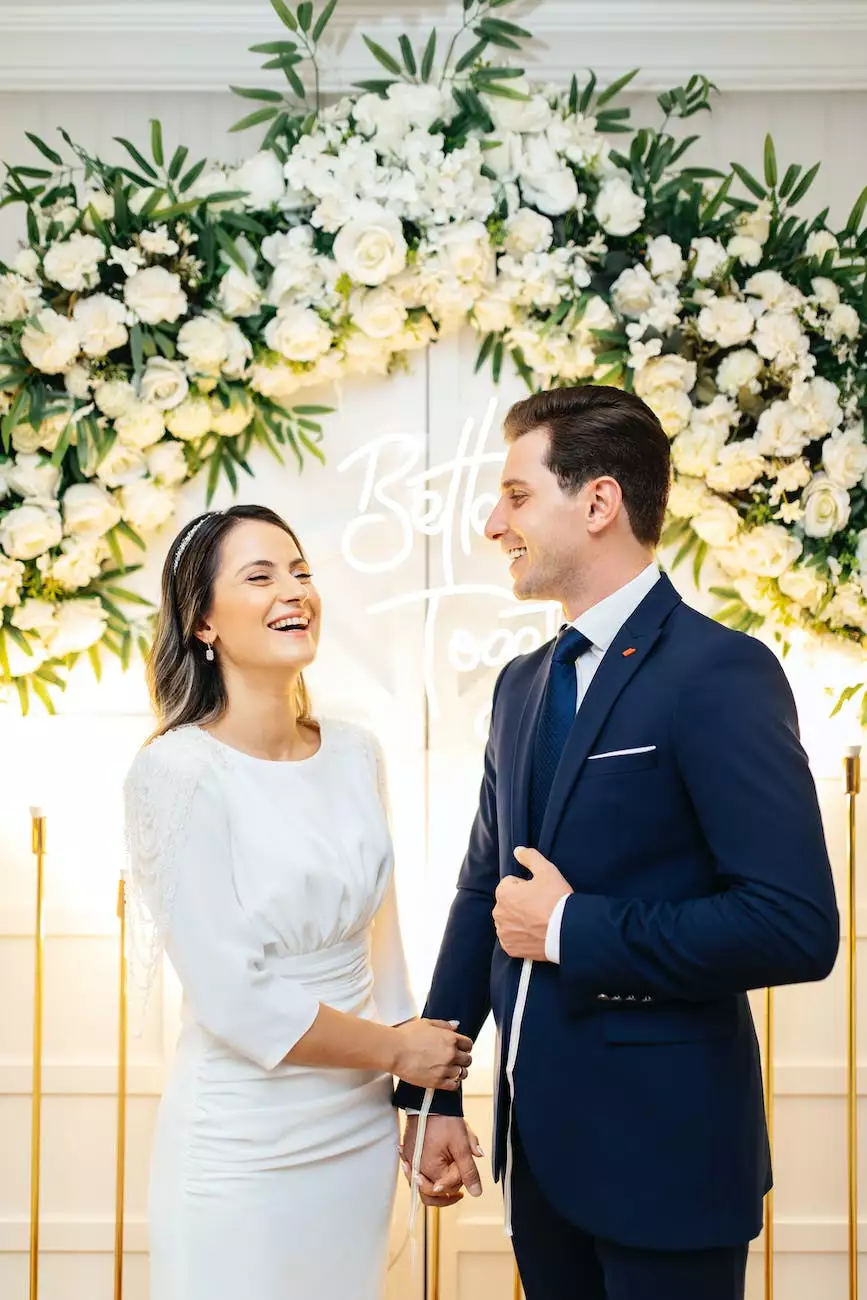 Capturing Timeless Memories with Family Affair Photography
At Family Affair Photography, we are passionate about documenting the most special moments in people's lives. Alec and Brooke's Lairmont Manor Wedding was one such magical event that will forever be etched in our hearts. Let us take you on a journey through their love story and share with you the intricate details of their unforgettable day.
A Beautiful Venue: Lairmont Manor
Lairmont Manor, known for its historic elegance and stunning architecture, served as the perfect backdrop for Alec and Brooke's wedding. Located in Bellingham, Washington, this grand manor offered a picturesque setting surrounded by lush gardens and a breathtaking view of the city.
The Bride: Brooke – An Ethereal Beauty
Brooke, a vision of grace and elegance, radiated pure joy as she walked down the aisle. Her exquisite bridal gown, adorned with delicate lace and intricate embroidery, complemented her natural beauty. With every step, she enchanted everyone present.
The Groom: Alec – The Epitome of Sophistication
Alec, the dashing groom, looked dapper in his tailored suit, exuding utmost sophistication and charm. His eyes sparkled as he caught his first glimpse of Brooke. The love between them was palpable, a bond that would stand the test of time.
A Celebration of Love
The Lairmont Manor wedding ceremony was a true celebration of love, filled with heartfelt emotions and cherished moments. The couple exchanged vows under the warm glow of the setting sun, surrounded by their closest family and friends.
Unforgettable Details
The attention to detail in Alec and Brooke's wedding was remarkable. Every aspect, from the delicately arranged flowers to the carefully curated decor, showcased their unique personalities and style. Each element was thoughtfully chosen to create an ambiance that reflected their love story.
The Ceremony
The wedding ceremony took place in the majestic garden of Lairmont Manor. The enchanting floral archway, adorned with roses and greenery, stood as a symbol of their everlasting commitment. As the couple exchanged heartfelt vows, the air was filled with love and anticipation.
The Reception
The reception was nothing short of extraordinary. The grand ballroom of Lairmont Manor was elegantly decorated, with soft fairy lights twinkling above the dance floor. Guests savored a delectable feast and danced the night away, creating memories to last a lifetime.
Glimpses of True Happiness
Family Affair's team of skilled photographers expertly captured every precious moment of Alec and Brooke's Lairmont Manor Wedding. From stolen glances to contagious laughter, their photographs perfectly narrate the story of their special day and the love they shared.
Preserving Your Precious Memories
At Family Affair Photography, we understand the significance of preserving your precious memories. Our team, with years of experience in wedding photography, uses their expertise to ensure every photo encapsulates the essence of your unique love story.
Why Choose Family Affair Photography?
Exquisite attention to detail in every shot
Passionate photographers who genuinely care about your special day
Years of experience in capturing beautiful weddings
Professional editing to bring out the best in every photo
Unobtrusive presence, allowing you to fully enjoy your celebration
Contact Us and Let's Create Magic Together
If you are looking for a professional wedding photographer to capture your magical day, get in touch with Family Affair Photography today. Allow us to tell your unique love story through breathtaking images that will last a lifetime.
Visit our website: Family Affair Photography