Officiating/Celebrant
Jul 30, 2023
Weddings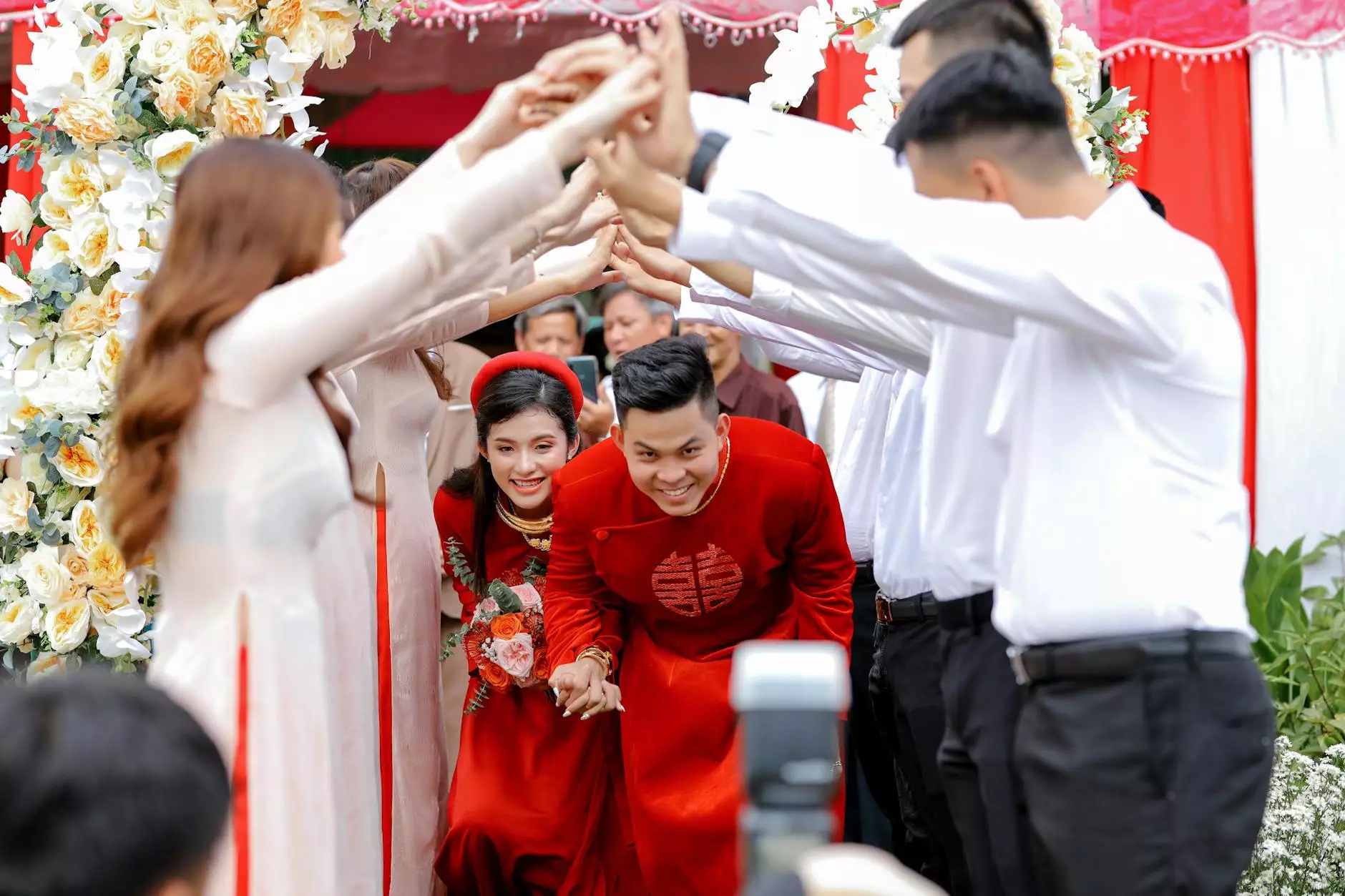 Family Affair Photography offers exceptional Officiating/Celebrant services to create memorable occasions for weddings and other special events. As a professional in the Arts & Entertainment industry, we aim to bring a unique touch of visual arts and design to your celebration.
Why Choose our Officiating/Celebrant Services?
At Family Affair Photography, we understand that your wedding day or special event deserves nothing less than perfection. Our team of skilled professionals is dedicated to crafting a seamless and personalized experience for you and your guests.
The Art of Officiating
Our Officiating/Celebrant services go beyond the ordinary. We believe in creating customized ceremonies that reflect your unique love story and personal preferences. Our team will work closely with you to understand your vision and bring it to life.
Personalized Ceremonies
Every love story is different, and so should be your ceremony. Our Officiants/Celebrants specialize in tailoring each aspect of the ceremony to match your style, values, and beliefs. Whether you prefer a traditional, modern, or themed ceremony, we will ensure your wishes are respected.
Attention to Detail
With Family Affair Photography, no detail is overlooked. From selecting the perfect wedding script to incorporating meaningful rituals or cultural traditions, we take care of every aspect of the ceremony. Our dedicated team ensures a seamless flow, creating a memorable experience for you and your guests.
Experienced Officiating/Celebrant Team
Our team of Officiants/Celebrants brings a wealth of experience to every ceremony. They have a deep understanding of the importance and significance of your special day. With their expertise, our team is committed to making your ceremony as beautiful and meaningful as possible.
Arts & Entertainment - Visual Arts and Design
Being experts in the Arts & Entertainment industry allows us to infuse creativity and visual aesthetics into your ceremony. We understand how to create a visually stunning environment that perfectly compliments your celebration. Our team will help you design a ceremony that is not only memorable but also visually captivating.
Creating Lasting Memories
At Family Affair Photography, we believe in capturing the essence of your ceremony through beautiful visuals. Our photography and videography services ensure that every moment, from the solemn vows to the joyous celebrations, is immortalized. You can trust us to create lasting memories that you can cherish for a lifetime.
Contact Us
If you're ready to experience an exceptional Officiating/Celebrant service, contact our team at Family Affair Photography. Together, we will bring your vision to life and create a one-of-a-kind celebration that leaves a lasting impression.
Book Your Officiating/Celebrant Service
Don't wait! Make your wedding or special event truly remarkable with our Officiating/Celebrant services. Contact Family Affair Photography today to schedule a consultation and reserve your date. Let us help you create an unforgettable occasion that surpasses all expectations.