About Us - Family Affair Photography
Apr 8, 2020
Weddings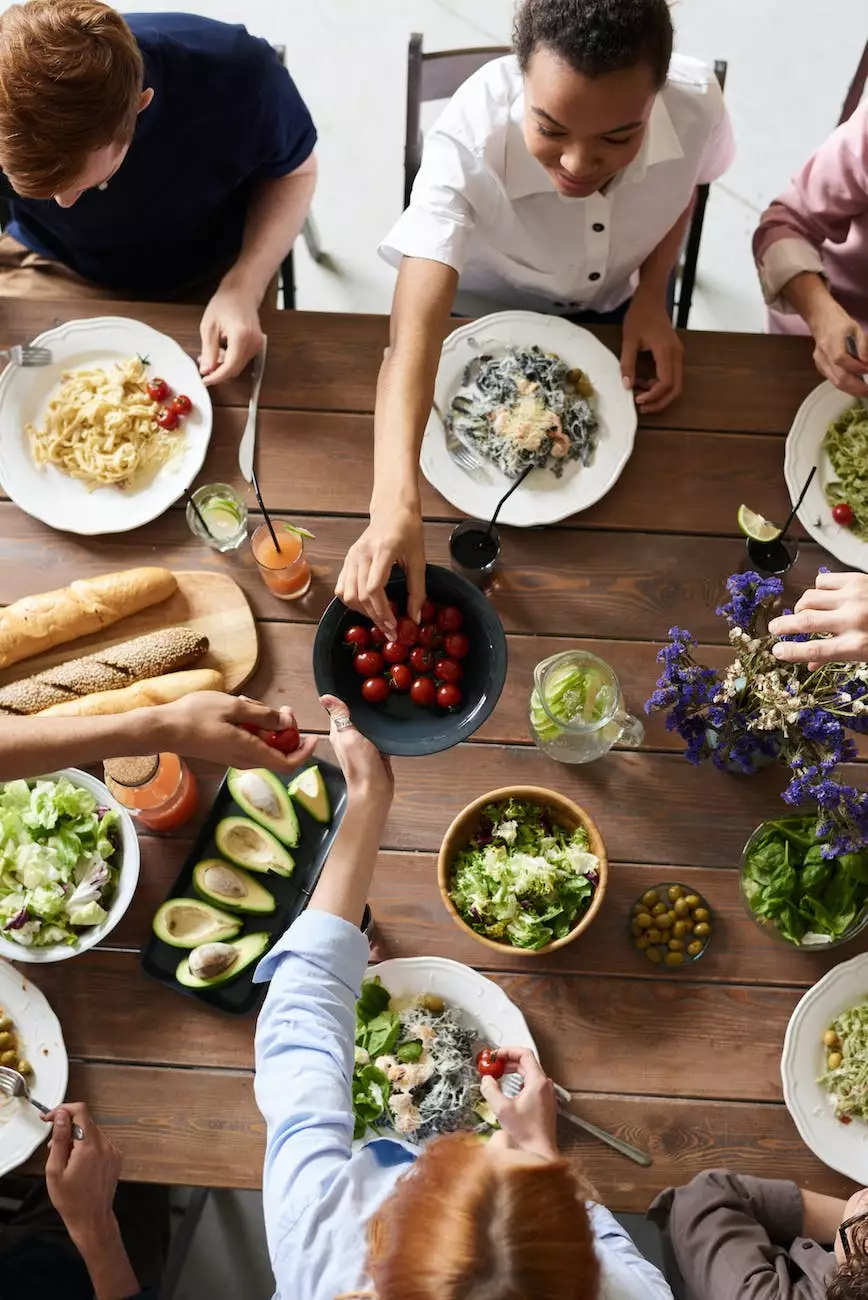 Our History
At Family Affair Photography, we have been passionate about capturing precious moments and creating breathtaking visual art for over a decade. Founded by a team of talented photographers, we have built a renowned reputation within the arts & entertainment industry for our exceptional attention to detail and creative approach.
Our Expertise
As specialists in visual arts and design, our dedicated team is committed to surpassing your expectations. We understand the power of a photograph to tell a story and evoke emotions, and we pour our heart and soul into crafting each image. With our expert skills, state-of-the-art equipment, and artistic vision, we create stunning photographs that resonate and become cherished memories for a lifetime.
Our Services
Family Affair Photography offers a wide range of services tailored to meet your specific needs. Whether it's maternity, newborn, family, wedding, or corporate photography, we have the expertise to capture your unique moments with an artistic touch. Our team believes in personalization, making sure that every session is tailored to your style and preferences, resulting in truly one-of-a-kind photographs.
Maternity Photography
Expecting a new arrival is an exciting time in anyone's life. Our maternity photography sessions capture the beauty and anticipation of this special time, providing you with elegant and timeless portraits that can be cherished for generations to come. We work closely with you to create a comfortable and creative environment that showcases your unique journey.
Newborn Photography
Newborns grow so fast, and it's essential to capture their innocence and delicate features. Our newborn photography sessions focus on creating heartwarming images that perfectly represent your little one during their earliest days. We create a serene and welcoming space, ensuring the utmost safety and comfort for both baby and parents. Let us freeze these precious moments in time for you to treasure forever.
Family Photography
Family is everything, and our family photography sessions aim to showcase the unique bonds and joy that your family shares. Whether it's a yearly tradition or celebrating a particular milestone, we capture candid and posed shots that portray your family's love and spirit. Let us create a gallery of images that will bring smiles to your faces whenever you look back on them.
Wedding Photography
Your wedding day is one of the most important events in your life, and our wedding photography services ensure that every cherished moment is beautifully documented. From the anticipation of getting ready to the joyous atmosphere of the ceremony and the heartfelt emotions of the reception, we capture it all. Our approach is unobtrusive yet attentive, allowing you to relive the magic any time you browse through your wedding album.
Corporate Photography
In the world of business, an image can convey a thousand words. Our corporate photography services help individuals and companies make a powerful visual impact. Whether you need professional headshots, event coverage, or captivating product shots, our team combines technical expertise with artistic finesse to enhance your brand's image and leave a lasting impression.
Our Commitment
At Family Affair Photography, we are dedicated to providing exceptional service and ensuring client satisfaction. Our passion for our craft drives us to push boundaries and strive for excellence in every project we undertake. We value the trust you place in us to document your most precious moments and treat each opportunity as a privilege to bring your vision to life.
Contact Us
Interested in booking a session or discussing your photography needs? Reach out to us today. We would be thrilled to embark on this creative journey with you and capture memories that will last a lifetime.
Email: [email protected]
Phone: 123-456-7890
Conclusion
Family Affair Photography is your ultimate destination for capturing stunning visual art that stands out in the field of arts & entertainment. With our passion, expertise, and commitment to delivering timeless memories, we go above and beyond to create personalized and breathtaking photographs that truly reflect your unique story. Trust us with your most precious moments, and let us transform them into masterpieces that will be treasured for generations to come.