Pickering Barn Wedding | Dinh & Phil
Dec 27, 2021
Weddings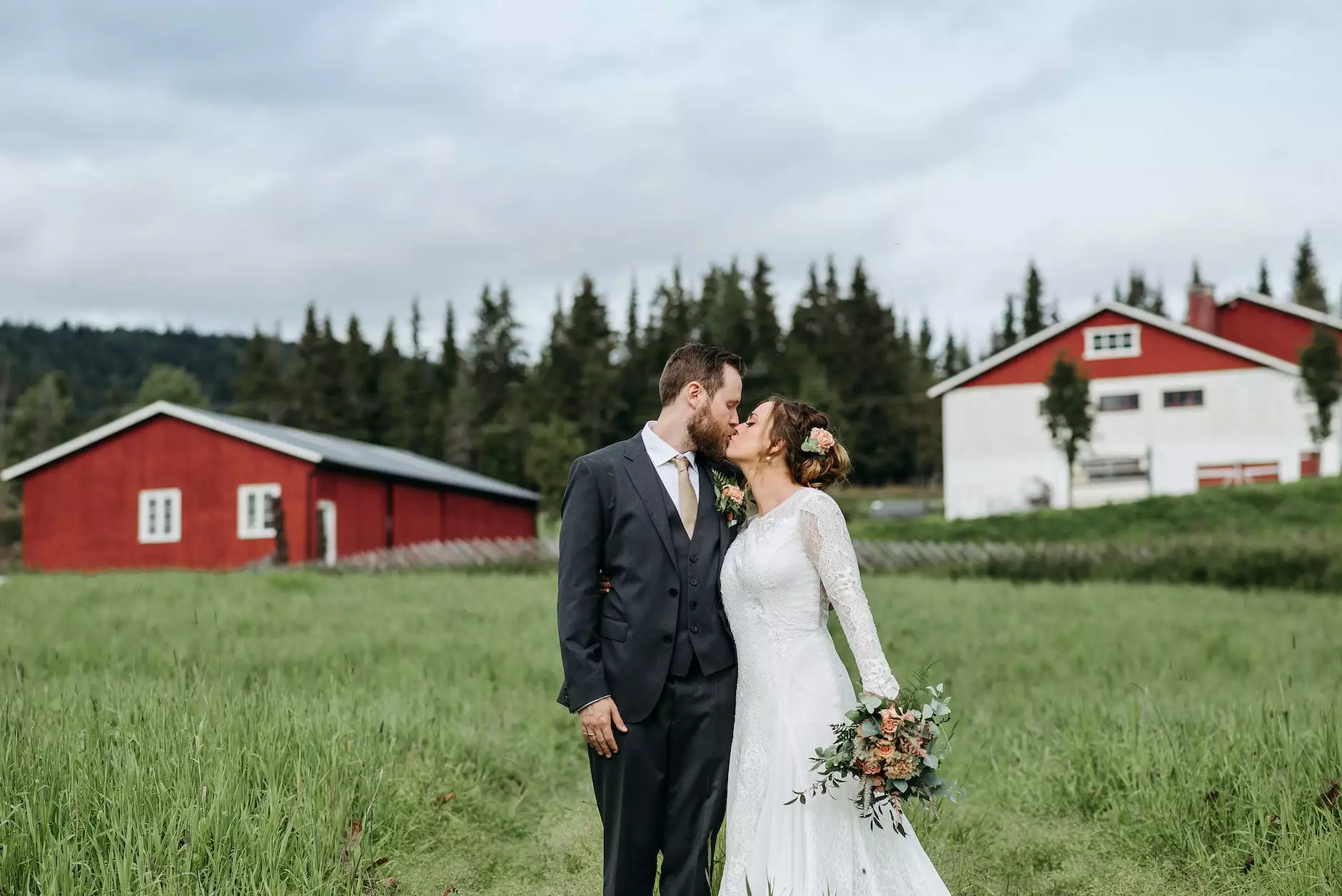 Documenting the Love and Joy of Dinh & Phil's Pickering Barn Wedding
Welcome to Family Affair Photography, a leading provider of high-end visual arts and design services in the realm of arts and entertainment. We specialize in capturing the essence of special moments and transforming them into timeless treasures. In this blog post, we'll take you on a journey through the magical Pickering Barn wedding of Dinh and Phil, showcasing the love, joy, and cherished moments that made their day truly unforgettable.
Celebrating Love at Pickering Barn
Pickering Barn is a picturesque and enchanting wedding venue nestled in the heart of the beautiful Pacific Northwest. Known for its rustic charm and natural beauty, it provided the perfect backdrop for Dinh and Phil's dream wedding. Surrounded by rolling green fields, majestic trees, and an idyllic barn, every element of their celebration was carefully curated to create an atmosphere of romance and joy. The venue's rustic elegance perfectly complemented their vision, allowing their love to shine through every photograph.
A Spectacular Outdoor Ceremony
Their wedding day began with a heartfelt outdoor ceremony, with the sun shining brightly overhead. Dinh, adorned in an ethereal lace gown, walked down the aisle, radiating happiness as she made her way toward Phil, who couldn't hide his excitement. Surrounded by family and friends, their vows were beautifully exchanged, sealed with a loving kiss. The atmosphere was filled with overwhelming love and emotions, and our expert photographers captured these precious moments with utmost care and precision.
Exquisite Reception and Memorable Moments
Following the heartwarming ceremony, the newlyweds and their guests were treated to an exquisite reception. The barn was transformed into a whimsical wonderland, adorned with twinkling lights, enchanting floral arrangements, and elegant decor. The evening was filled with laughter, tears of joy, and heartwarming speeches that celebrated the love shared between Dinh and Phil. Our photographers meticulously documented the candid moments, ensuring that no detail was missed, allowing the couple to forever cherish their extraordinary day.
The Family Affair Difference
At Family Affair Photography, we understand that every love story is unique, and we bring our passion, skill, and expertise to every project we undertake. We go above and beyond to capture the true essence and emotions of your special day. Our team of highly trained photographers has an eye for detail and a knack for encapsulating the joy, love, and happiness that permeate every moment of your wedding celebration.
Why Choose Family Affair Photography?
Unparalleled expertise in visual arts and design
Highly skilled team of professional photographers
Impeccable attention to detail
Passionate and dedicated approach
Commitment to delivering exceptional results
Extensive experience in capturing weddings
Rave reviews and satisfied clients
Contact Us for Your Dream Wedding Captured
If you are planning your dream wedding and want every heartfelt moment captured with finesse and creativity, look no further than Family Affair Photography. Our team is passionate about transforming your special day into a beautiful visual story, allowing you to relive the emotions and joy for a lifetime. Contact us today to discuss your wedding photography needs and let us help you create memories that will last forever.