Natalya & Sean | Married!!
Dec 21, 2021
Weddings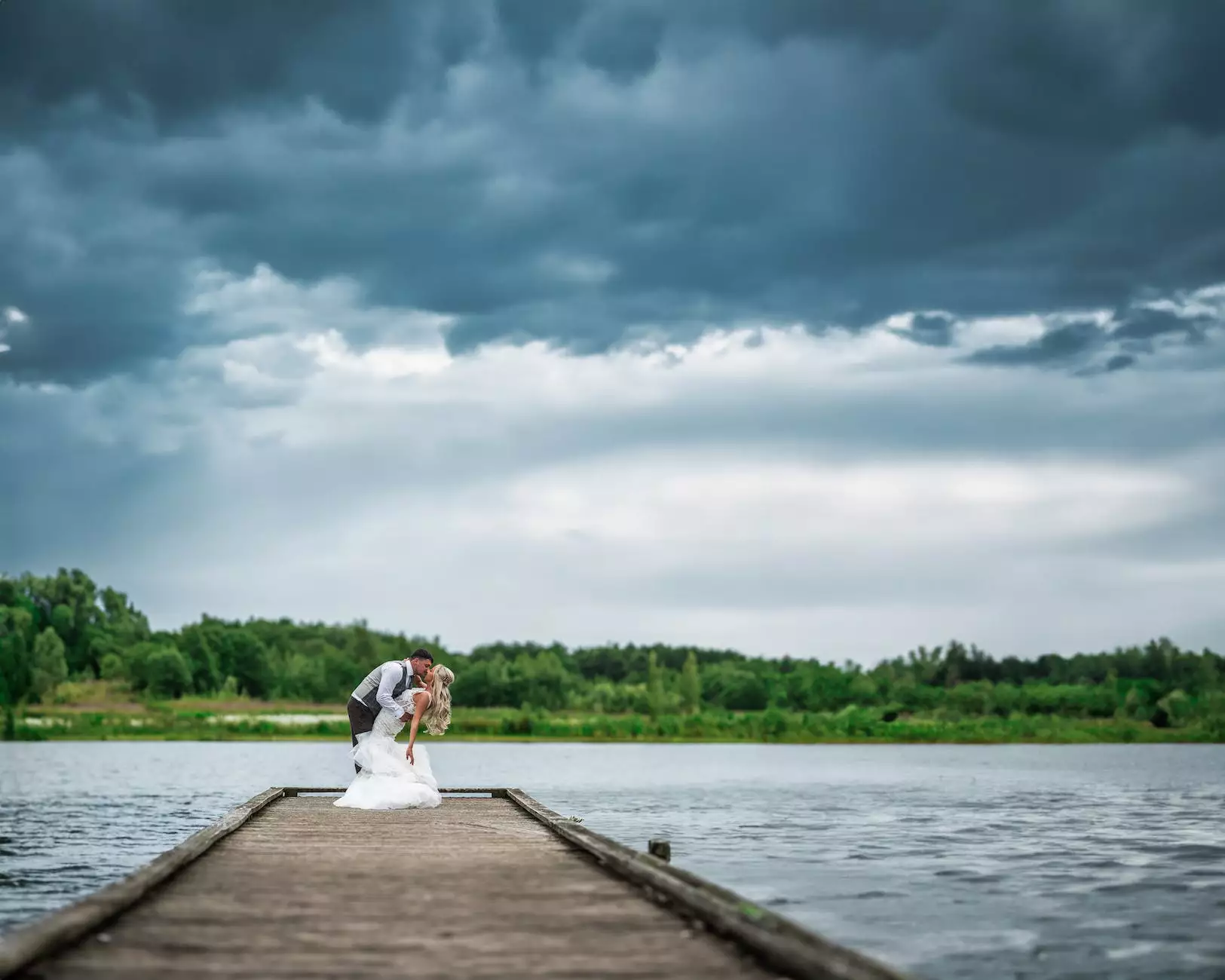 Capturing Beautiful Moments with Family Affair Photography
Welcome to Family Affair Photography, your trusted partner in capturing beautiful moments on your special day. We specialize in providing professional photography services for weddings and special events in the Arts & Entertainment - Visual Arts and Design industry. Through our expertise and passion for photography, we aim to create timeless memories that you and your loved ones can cherish forever.
Celebrating Natalya and Sean's Wedding
On this page, we are thrilled to share the story of Natalya and Sean's magical wedding day. With our keen eye for detail and dedication to excellence, we were able to document every precious moment, capturing the love and joy that filled the air.
The Beginning of Forever
Let us transport you back to the beginning of Natalya and Sean's beautiful journey as a married couple. The day started with excitement and anticipation as our team arrived at the charming venue, where rustic elegance intertwined with nature's unique charm.
The Perfect Setting
The venue, nestled amidst lush greenery and blooming flowers, provided a picturesque backdrop for Natalya and Sean's vows. From the romantic garden ceremony to the elegant reception hall adorned with fairy lights and delicate decor, every detail contributed to an enchanting ambiance.
Candid Moments and Genuine Emotions
As Natalya and Sean exchanged heartfelt vows, our photographers discreetly captured their emotions, ensuring that every tear, smile, and tender exchange of glances was forever preserved. We believe that genuine emotions make the most beautiful photographs, and our team excels at capturing these organic moments.
Indulging in the Details
At Family Affair Photography, we understand the significance of the little details that make each wedding unique. From the intricate lacework on Natalya's dress to the carefully arranged centerpieces, we made sure to dedicate special attention to every element that contributed to the couple's vision.
A Personalized Experience
We take pride in offering a personalized experience to every couple we work with. Our photographers took the time to understand Natalya and Sean's story, allowing us to capture images that truly reflected their personalities and the love they share. We believe that the best photographs are those that tell a story and evoke genuine emotions.
Your Wedding, Your Memories
At Family Affair Photography, we don't just capture photographs; we create memories. We were honored to be a part of Natalya and Sean's special day and to document their unique love story. It is our passion to ensure that your wedding memories are captured with the utmost care and artistry, allowing you to relive those cherished moments for years to come.
Choose Family Affair Photography for Your Special Day
Professionalism and Expertise
With years of experience in the Arts & Entertainment - Visual Arts and Design industry, Family Affair Photography has built a reputation for professionalism and expertise. We understand the importance of your wedding day and strive to provide exceptional service and top-notch quality in every photograph we capture.
Creative Approach to Photography
Our team of talented photographers brings a unique and creative approach to every wedding we cover. We utilize innovative techniques and composition to capture the essence of each moment, resulting in stunning images that truly reflect the atmosphere and emotions.
Attention to Detail
At Family Affair Photography, we believe that the small details matter. From the initial consultation to the final delivery of your wedding photographs, we pay meticulous attention to every aspect, ensuring that your experience with us is nothing short of excellent.
Unforgettable Memories
Your wedding day is a significant milestone in your life, and we want to help you create unforgettable memories. Our team goes above and beyond to capture the essence of your love story, ensuring that each photograph becomes a treasure that encapsulates the emotions and moments shared on your special day.
Contact Family Affair Photography Today
Thank you for taking the time to experience Natalya and Sean's wedding through our lens. If you're planning your own special day or have an upcoming event that you'd like to commemorate, we would be honored to discuss your photography needs. Contact Family Affair Photography today and let us help you create lasting memories that you and your loved ones can cherish forever.