Venues – Promise Garden Weddings - Spokane
Oct 11, 2018
Weddings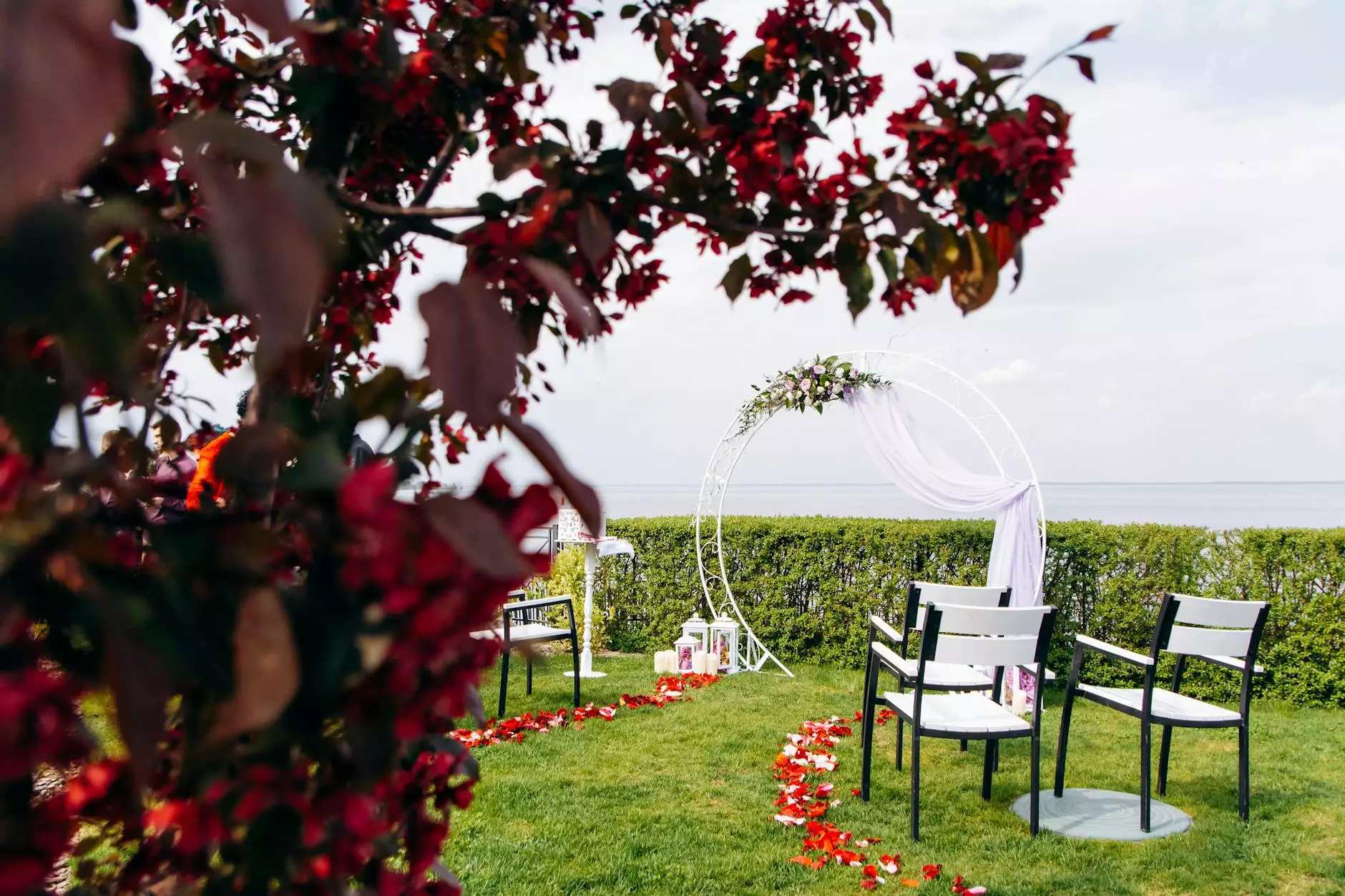 Welcome to Promise Garden Weddings - your dream wedding venue in Spokane!
At Family Affair Photography, we understand that your wedding day is one of the most important and cherished moments of your life. We are committed to providing exceptional high-end photography services to capture the beauty and emotions of your special day. Join us as we explore the enchanting Promise Garden Weddings venue, nestled in the heart of Spokane, and discover why it is the perfect choice for your wedding.
A Stunning Location
Promise Garden Weddings offers a picturesque and serene setting for your wedding celebration. Located in Spokane, this charming garden venue boasts lush greenery, vibrant flowers, and an inviting atmosphere that will leave you and your guests mesmerized. The beautifully manicured grounds provide numerous scenic spots for capturing stunning photographs that you will cherish forever.
A Variety of Settings
Whether you envision an intimate gathering or a grand affair, Promise Garden Weddings has the perfect setting to accommodate your needs. From romantic outdoor ceremonies surrounded by blooming flowers to elegant indoor receptions in the charming event hall, this venue offers versatility and flexibility to bring your dream wedding to life.
Exquisite Outdoor Ceremonies
Exchange your vows under a canopy of blossoms, surrounded by the fragrant scents of nature. Promise Garden Weddings boasts a range of outdoor ceremony sites that offer breathtaking backdrops for your "I do" moment. From the tranquil iconic gazebo to the secret garden, each location has its unique charm that adds an aura of enchantment to your special day.
Elegant Indoor Receptions
For a sophisticated and elegant celebration, the event hall at Promise Garden Weddings is the ideal choice. Adorned with classic decor and stylish lighting, the hall exudes an air of refinement and sets the stage for a memorable reception. Our expert team will work closely with you to tailor the space according to your vision, ensuring every detail is perfect.
Professionalism and Excellence
At Family Affair Photography, we strive for excellence in every shot we capture. With years of experience, our team of talented photographers will create stunning images that highlight the beauty of Promise Garden Weddings and the love between you and your partner. We understand that your wedding day is unique, and we are committed to providing you with personalized and top-notch service.
Unforgettable Memories
Your wedding day should be filled with joy, love, and unforgettable moments. Promise Garden Weddings offers more than just a venue; it provides an experience that will create lasting memories for you, your partner, and your loved ones. From the first steps down the aisle to the final toast, every detail at Promise Garden Weddings will be carefully crafted to ensure your day is truly magical.
Contact Us
Ready to start planning your dream wedding at Promise Garden Weddings? Contact Family Affair Photography today to discuss your photography needs and learn more about this stunning venue. Let us capture the beauty, emotions, and memories of your special day, so you can relive them for years to come.
Visit our website and explore our portfolio to see the magic and artistry that we bring to each wedding we photograph. Contact us now to schedule a consultation and secure your date at Promise Garden Weddings - the perfect setting for your Spokane wedding.
Category: Arts & Entertainment - Visual Arts and Design
Business Name: Family Affair Photography
Website: http://familyaffairphotography.com/
Blog Post: Venues – Promise Garden Weddings