Experience the Magic of Lynn & Reid's Winter Woodland Wedding
Jul 8, 2022
Weddings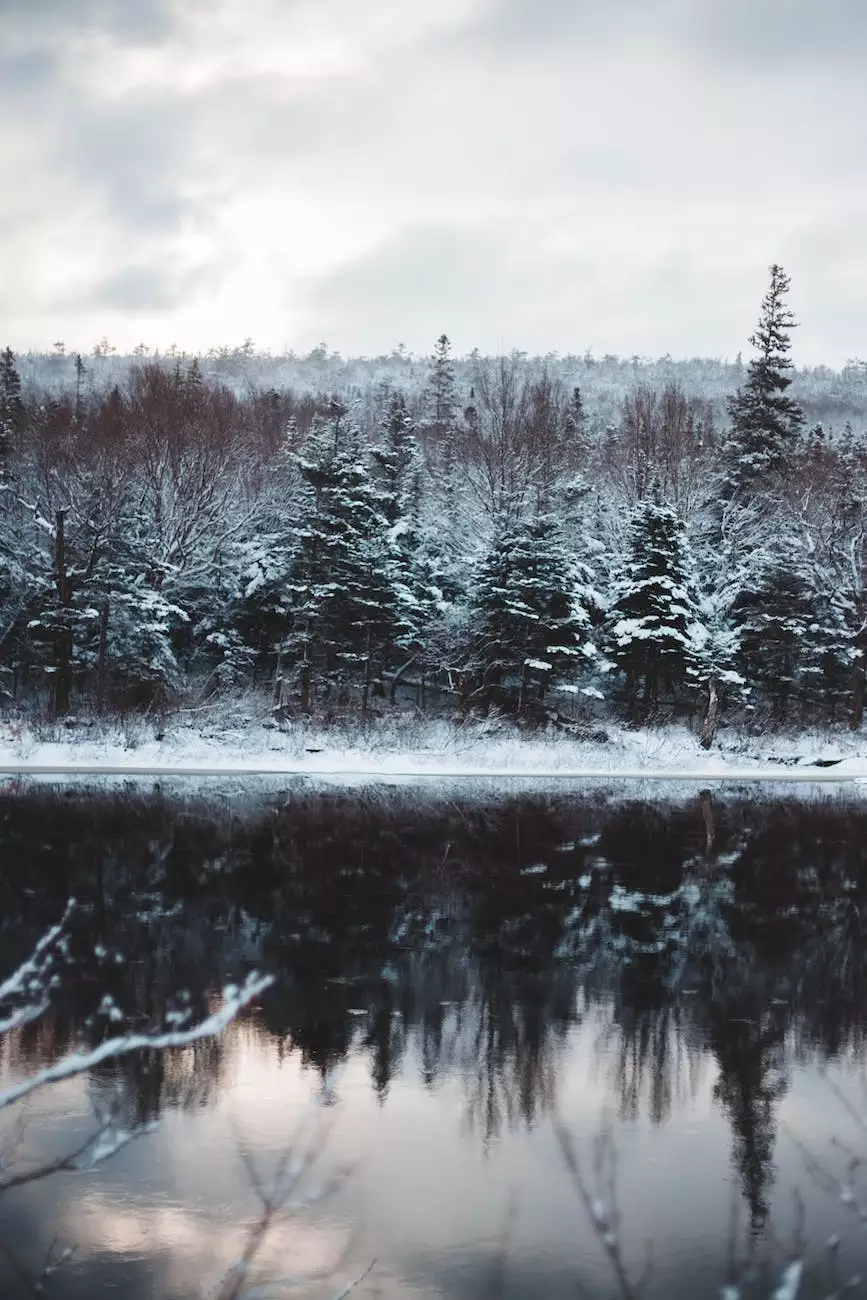 Celebrate Love in the Enchanting Lynden Winter
At Family Affair Photography, we specialize in capturing the genuine emotions and enchanting moments that make each wedding unique. Join us as we revisit the beautiful winter wonderland of Lynden, where Lynn & Reid celebrated their love in a breathtaking winter wedding.
Embrace the Beauty of Winter
Imagine snow-covered trees, twinkling lights, and a cozy atmosphere that exudes warmth and love. Lynn & Reid's Winter Woodland Wedding embraced the natural beauty of the season, creating an unforgettable ambiance that perfectly complemented their love story.
Capturing Every Precious Moment
Our team of dedicated photographers at Family Affair Photography worked closely with Lynn & Reid to document every precious moment of their wedding day. From the anticipation of getting ready to the emotional exchange of vows and the joyous celebration that followed, we were there to ensure that no detail was missed.
A Visual Journey through Lynn & Reid's Day
Step into the magic of Lynn & Reid's Winter Woodland Wedding through our exquisite collection of photographs. Witness the love and excitement in their eyes as they prepared for their special day. Be captivated by the enchanting winter setting, with nature's backdrop providing a picturesque scene for their ceremony and reception.
The Joyful Beginnings
As Lynn & Reid exchanged their vows, the pure happiness radiated from their smiles and touched the hearts of all who were present. The love shared between them was palpable, and our photographers made sure to capture every tender moment.
Magical Winter Decor and Details
Incorporating the charm of winter into their wedding decor, Lynn & Reid's reception was adorned with whimsical touches, such as twinkling lights, rustic elements, and elegant floral arrangements. The venue truly transformed into a romantic winter wonderland, and our photographs preserve the beauty and uniqueness of their chosen theme.
The Joyous Celebration
The celebration that followed the ceremony was filled with laughter, merriment, and heartfelt speeches. Lynn & Reid, surrounded by their loved ones, danced the night away and created memories that will last a lifetime. Our photographers were there to capture the joy shared by all.
Your Winter Wedding Photography Experts
As the leading choice for professional wedding photography in Lynden, Family Affair Photography takes pride in providing couples with exceptional service and outstanding visuals. We understand the significance of your special day and the desire to relive those magical moments for years to come.
Expertise and Passion
Our team of photographers possesses the expertise, creativity, and passion needed to document your wedding day in a truly remarkable way. We go above and beyond to capture the essence of every moment, ensuring your wedding album becomes a cherished keepsake.
Personalized Approach
We believe that every couple deserves a unique and personalized experience. When you choose Family Affair Photography, we take the time to understand your vision and desires, tailoring our approach to meet your specific needs. We are committed to portraying your love story authentically and artistically, delivering timeless photographs that you will cherish forever.
Preserving Your Memories
Your wedding day is a collection of once-in-a-lifetime moments. Our photographs help you relive those memories, with each image telling a story filled with love, laughter, and genuine emotion. Trust Family Affair Photography to capture the magic of your special day, preserving your wedding memories for generations to come.
Choose The Best, Choose Family Affair Photography
When it comes to professional wedding photography for your winter woodland wedding in Lynden, Family Affair Photography stands above the rest. With our exceptional attention to detail, artistic vision, and dedication to surpassing our clients' expectations, we are confident in our ability to deliver extraordinary results.
Contact Us Today
Take the first step towards creating a visual masterpiece of your own. Contact Family Affair Photography today to discuss your winter wedding photography needs. Let us capture the magic, love, and beauty of your special day, just as we did for Lynn & Reid's Winter Woodland Wedding.
Lynn & Reid | Winter Woodland Wedding | Family Affair Photography - Your premier choice for professional wedding photography in Lynden.