Weddings - Affordable Wedding Photography Packages | Family Affair Photography
Jun 8, 2022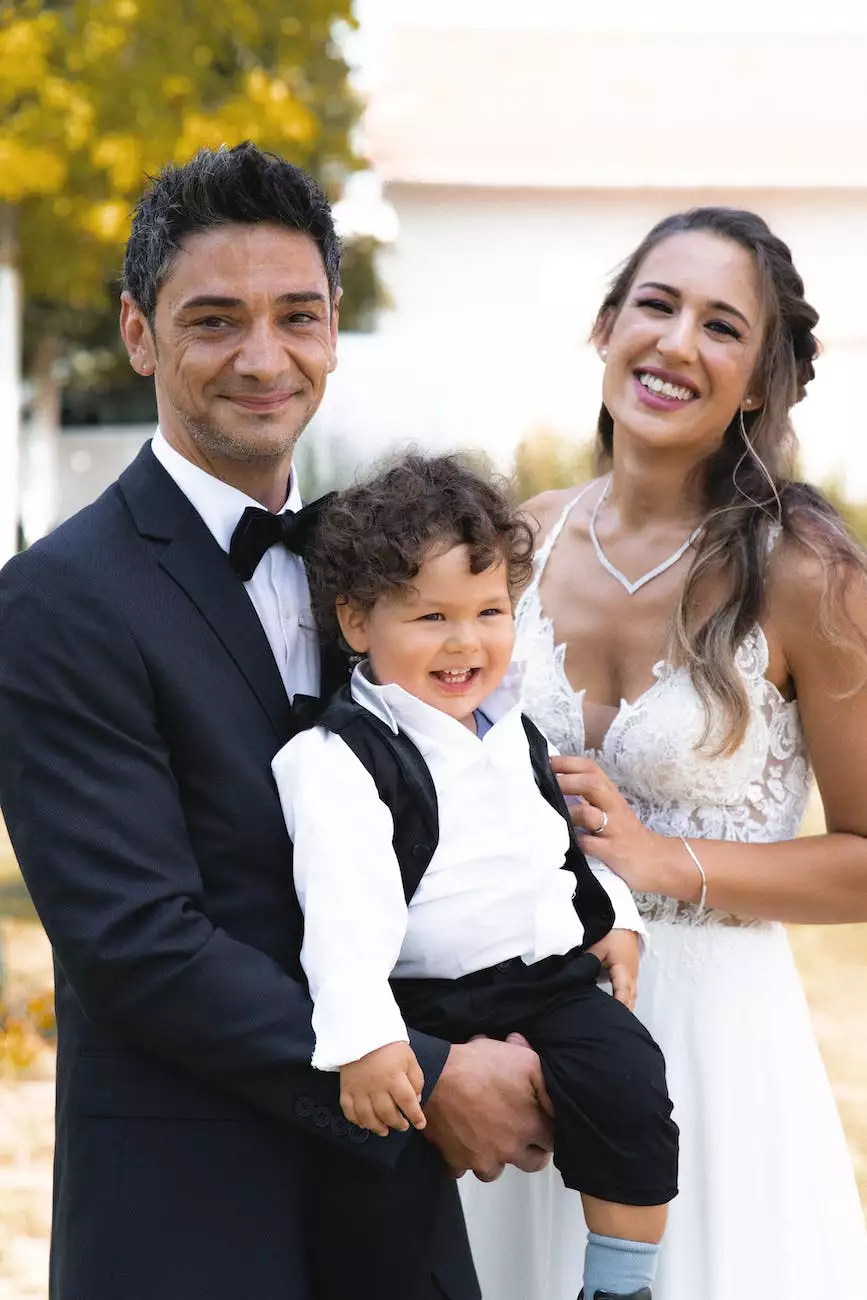 Unforgettable Wedding Photography Tailored to Your Special Day
Congratulations on your upcoming wedding! At Family Affair Photography, we understand the importance of capturing every precious moment of your special day. With our affordable wedding photography packages, we are dedicated to providing you with high-quality, stunning images that perfectly reflect your love and joy.
Why Choose Family Affair Photography for Your Wedding?
As a leading photography studio in the Arts & Entertainment - Visual Arts and Design category, we take pride in delivering exceptional service to our clients. When it comes to your wedding day, we go above and beyond to ensure your experience with us is seamless and enjoyable. Here's why choosing Family Affair Photography for your wedding is the best decision:
1. Expertise and Experience
Our team of skilled photographers has years of experience in capturing weddings. We understand the nuances of wedding photography, from the importance of timing to the art of capturing candid moments. With our expertise, we guarantee timeless images that beautifully tell the story of your special day.
2. Customizable Packages
We believe that every wedding is unique, and your photography package should reflect that. At Family Affair Photography, we offer customizable packages tailored to your specific needs and preferences. Whether you're having an intimate ceremony or a grand celebration, we have the perfect package for you.
3. High-End Equipment
To deliver exceptional results, we use state-of-the-art photography equipment. Our cameras, lenses, and lighting gear are all top-of-the-line, ensuring crisp, professional-quality images. We stay up-to-date with the latest trends and techniques to provide our clients with the best possible outcome.
4. Personalized Approach
We believe in building a personal connection with our clients. Before your wedding day, we take the time to understand your vision, preferences, and any specific shots you want to capture. Our photographers work closely with you to create a comfortable and relaxed atmosphere, allowing your personalities to shine through every image.
5. Affordable Pricing
Quality wedding photography doesn't have to break the bank. At Family Affair Photography, we offer competitive and affordable pricing without compromising on the final result. Our wedding photography packages are designed to cater to different budgets, ensuring that everyone can access professional photography services for their special day.
6. Attention to Detail
We believe in capturing the little moments that make your wedding day truly special. From the intricate details of your dress to the emotions expressed in your loved ones' faces, we pay attention to every detail, ensuring that nothing goes unnoticed. Our commitment to detail translates into images that evoke genuine emotions and create lasting memories.
Contact Family Affair Photography Today!
Your wedding day is one of the most important days of your life, and capturing it through stunning photography is essential. Contact Family Affair Photography today to discuss your wedding photography needs, explore our customizable packages, and book your date. We are excited to be a part of your beautiful love story!
If you have any questions or would like to inquire about our services, feel free to reach out to us via phone at [PHONE NUMBER] or through our contact form on our website. We look forward to hearing from you!
NOTE: This is a sample page for demonstration purposes only. The content is not real and is solely created to showcase the capabilities of our SEO and copywriting assistant.