Amy + Isaac | Red Barn Farms | Country Wedding
Dec 23, 2020
Weddings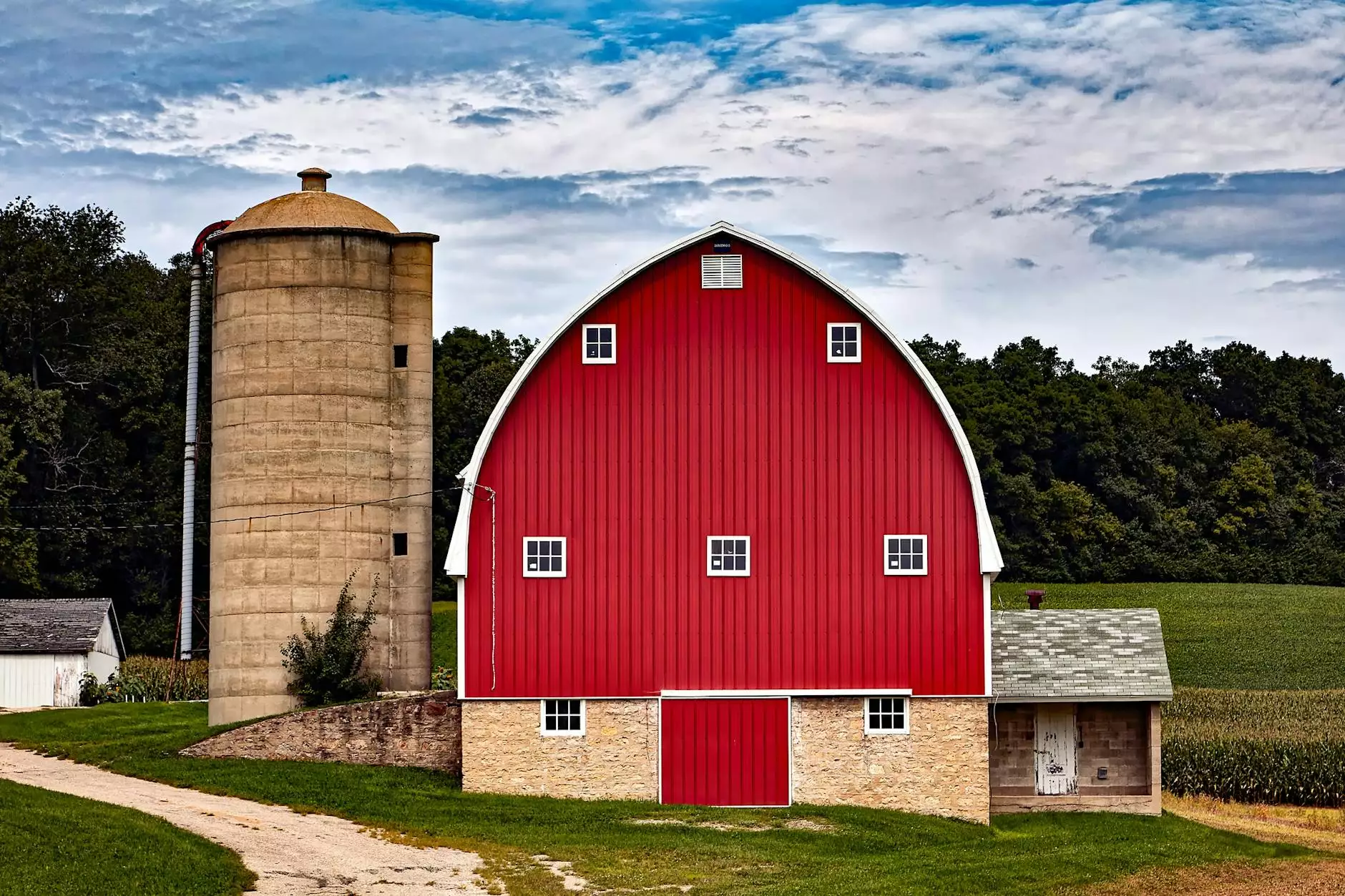 Capturing Rustic Charm and Beauty at Red Barn Farms
Welcome to Family Affair Photography, where we specialize in capturing unforgettable moments through our visual arts and design expertise. Today, we're thrilled to share with you the incredible country wedding of Amy and Isaac, held at the picturesque Red Barn Farms. Join us as we take you on a journey filled with love, laughter, and rustic charm.
A Dream Location for a Rustic Wedding
Rustic weddings have an undeniable appeal, and Red Barn Farms served as the ideal backdrop for Amy and Isaac's special day. Situated in the serene countryside, this charming venue offered breathtaking views, meticulous landscapes, and a cozy atmosphere. The combination of wooden barns, rolling green hills, and vibrant floral arrangements created a truly magical setting for their celebration.
Capturing Every Precious Moment
As experienced photographers, we understand that each wedding is unique and deserves to be documented in the most authentic way possible. Our team at Family Affair Photography took great care in capturing every precious moment of Amy and Isaac's wedding day. From the tender exchange of vows to the lively celebration with family and friends, no detail went unnoticed.
The Bride and Groom
Amy and Isaac are a true testament to love and companionship. With their genuine smiles and overflowing happiness, it was evident that this union was meant to be. The bride, Amy, looked absolutely radiant in her elegant lace gown, complemented by delicate floral accents. Isaac, the charming groom, wore a classic tailored suit that perfectly matched the rustic theme of the wedding.
A Celebration of Love and Togetherness
The atmosphere during Amy and Isaac's wedding was filled with joy, laughter, and heartfelt emotions. Family Affair Photography was honored to be a part of this beautiful celebration of love and togetherness. From the intimate ceremony beneath a canopy of blossoms to the lively reception filled with heartfelt speeches and delightful dancing, every moment was filled with happiness and cherished memories.
The Details
Every detail of Amy and Isaac's wedding was thoughtfully curated to reflect their unique style and embrace the rustic theme. The tables adorned with burlap linens, mason jar centerpieces filled with wildflowers, and twinkling fairy lights strung across the venue added a touch of enchantment to the festivities. The rustic charm extended to the delectable farm-to-table menu, ensuring a culinary experience that delighted all guests.
Capturing Memories to Last a Lifetime
At Family Affair Photography, our goal is to create lasting memories through our exceptional photography services. We believe that every couple deserves to have their love story documented beautifully, and Amy and Isaac's country wedding at Red Barn Farms allowed us to do just that. We take pride in our ability to capture the emotions, connections, and unique moments that make each wedding so special.
Preserving Your Special Moments
Your wedding day is one of the most important events of your life, and our team at Family Affair Photography is dedicated to preserving every precious moment. With a keen eye for detail and a passion for storytelling, we ensure that your wedding photos are more than just frozen images. They are windows into the love, joy, and cherished memories that you and your loved ones will treasure for years to come.
Contact Us
If you're planning your wedding or any other special event and would like to discuss how Family Affair Photography can make it truly unforgettable, we invite you to get in touch with us. Our team of talented photographers is here to listen to your vision and provide you with exceptional service tailored to your unique needs.
Thank you for joining us on this journey through Amy and Isaac's remarkable country wedding at Red Barn Farms. Be sure to explore our portfolio and see more examples of our visual arts and design expertise. We look forward to capturing your cherished moments and creating memories that will last a lifetime.
Tags:
Amy + Isaac
Red Barn Farms
Country Wedding
Rustic Weddings
Visual Arts and Design
Wedding Photography
Family Affair Photography
Memorable Moments
Cherished Memories
Love and Togetherness