Trinity Tree Farm Wedding - A Celebration of Love and Memories
Apr 21, 2023
Weddings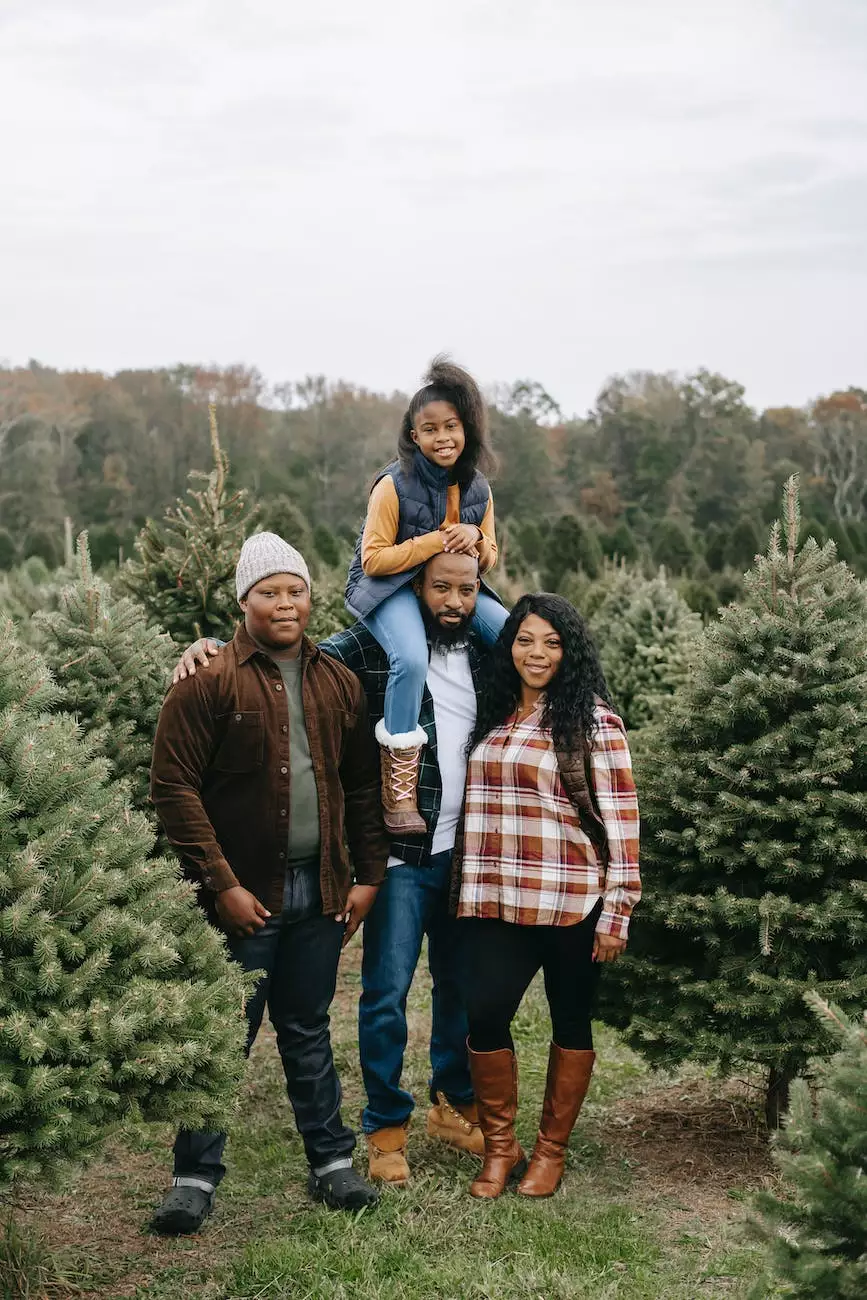 At Family Affair Photography, we understand the importance of capturing the essence of your special day. Our Trinity Tree Farm Wedding package offers a unique and enchanting setting for your wedding, complemented by our exceptional expertise in arts and entertainment, specifically visual arts and design. Let us help you make your dream wedding a reality.
Unforgettable Moments in a Picturesque Setting
Located amidst the breathtaking natural beauty of Trinity Tree Farm, our wedding venue provides a perfect backdrop for your big day. Surrounded by lush greenery, blooming flowers, and towering evergreens, you and your loved ones can immerse yourselves in nature's charm while creating timeless memories. Our expert photographers are skilled at capturing every magical moment and emotion, ensuring that your wedding album tells a story that will be cherished for years to come.
Creative Visual Arts and Design
As professionals in the field of visual arts and design, we bring a unique approach to your wedding photography. Our team combines technical expertise with creativity to produce stunning visuals that reflect your personality and style. From the initial consultation to the final product, we work closely with you to understand your vision and bring it to life through our lens. Our attention to detail, use of innovative techniques, and ability to capture candid moments create a truly exceptional wedding album.
A Personalized Experience Tailored to You
At Family Affair Photography, we know that every couple is unique, and their love story is one-of-a-kind. That's why we take the time to understand your preferences, ensuring that each aspect of our services aligns with your individuality. Whether it's capturing intimate moments during the ceremony, documenting the joyous celebration, or preserving the smallest details, we personalize our approach to meet your specific needs. Our goal is to exceed your expectations, leaving you with a collection of photographs that evoke pure bliss every time you look at them.
Embracing Technology for Unmatched Quality
In the ever-evolving world of visual arts and design, we stay up to date with the latest advancements in technology. This allows us to provide you with exceptional image quality, innovative editing techniques, and efficient delivery of your wedding photographs. Our commitment to using state-of-the-art equipment ensures that every detail is captured with precision and clarity, creating a visual masterpiece that stands the test of time.
Experience the Family Affair Difference
Choosing the right photography service for your Trinity Tree Farm Wedding is a decision that will impact your memories for a lifetime. Family Affair Photography is dedicated to providing you with a seamless and extraordinary experience from start to finish. Our passion for arts and entertainment, combined with our genuine love for what we do, sets us apart from the rest.
Contact Family Affair Photography today to discuss your wedding photography needs and let us help you create a visual masterpiece that beautifully encapsulates your love story.