The Ultimate Halloween Wedding Bash | Gothic Wedding
Sep 4, 2020
Weddings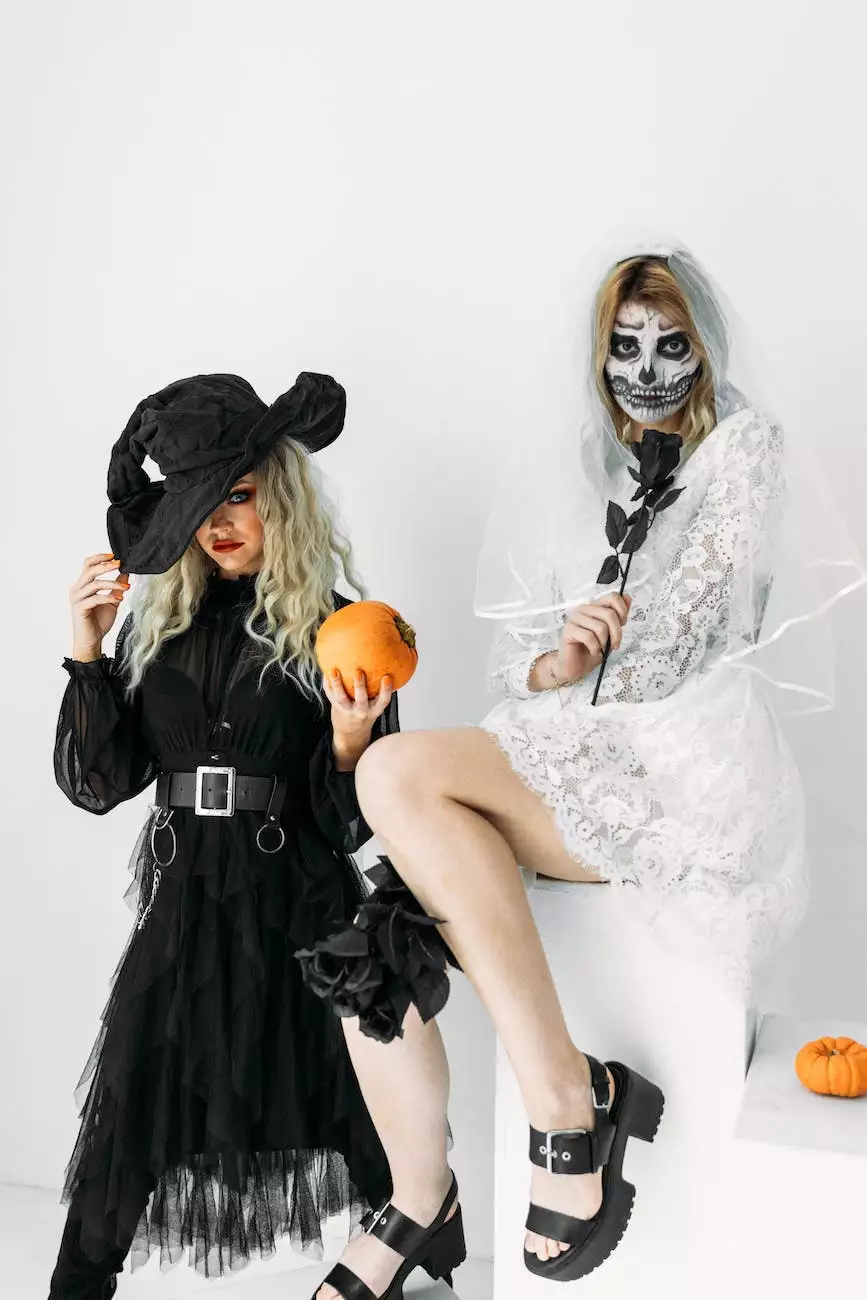 Introducing the Perfect Blend of Gothic and Wedding
Experience the extraordinary with the ultimate Halloween wedding bash, brought to you by Family Affair Photography. We understand that your wedding day is a reflection of your unique style and personality. Our expertise lies in capturing the essence of your gothic-inspired wedding, ensuring that each moment is immortalized in impeccable imagery.
Unforgettable Memories with a Twist
Embrace the beauty of the unconventional with our gothic wedding photography services. We believe that ordinary is simply not enough, which is why we specialize in creating extraordinary memories that will be cherished for a lifetime. From the elegant black lace bridal gown to the intricate details of the candlelit ceremony, our talented team will capture every magical moment with precision and artistry.
Captivating Gothic Details
Immerse yourself in a world of dark romance, enchantment, and macabre elegance. At the ultimate Halloween wedding bash, the gothic details are meticulously crafted to transport you and your guests into a realm of mystique. From the hauntingly beautiful aisle adorned with black roses to the flickering candlelight casting enchanting shadows, every aspect is designed to evoke emotions and create an ambiance that is truly captivating.
Exquisite Venue Selection
Choosing the perfect venue sets the tone for your gothic wedding. Our team at Family Affair Photography prides itself on an extensive network of unique, gothic-inspired venues that will make your wedding day an unforgettable experience. Whether you envision a grand castle with ornate architectural details or an intimate ceremony in a historic gothic mansion, we will assist you in selecting the ideal backdrop that complements your vision.
Professionalism with a Creative Twist
As specialists in gothic wedding photography, our team of highly skilled photographers understands the importance of professionalism while embracing creativity. We focus on capturing the raw emotions, the subtle nuances, and the intricate details that make your gothic wedding truly exceptional. With a careful blend of traditional and contemporary techniques, we deliver photographs that reflect the unique essence of your special day.
Personalized Approach to Wedding Photography
At Family Affair Photography, we believe in a personalized approach to wedding photography. We take the time to understand your vision, your story, and your preferences. Each gothic wedding is unique, and our goal is to tailor our services to meet your specific needs. Whether you desire dramatic black and white portraits or dreamy, ethereal shots bathed in soft candlelight, our team will bring your vision to life.
Your Forever Keepsake
Weddings are meant to be cherished and remembered for a lifetime. At the ultimate Halloween wedding bash, we provide you with a collection of photographs that serve as your forever keepsake. Each image is meticulously retouched and edited to ensure the highest quality and aesthetic appeal. From the professionally printed albums to the stunning wall art, you can proudly display your gothic wedding memories for years to come.
Contact Family Affair Photography for an Unforgettable Experience
Ready to embark on an unforgettable journey into the world of gothic wedding photography? Family Affair Photography is just a phone call away. Contact us today to discuss your vision, browse our portfolio, and discover how our expertise can elevate your ultimate Halloween wedding bash to new heights.